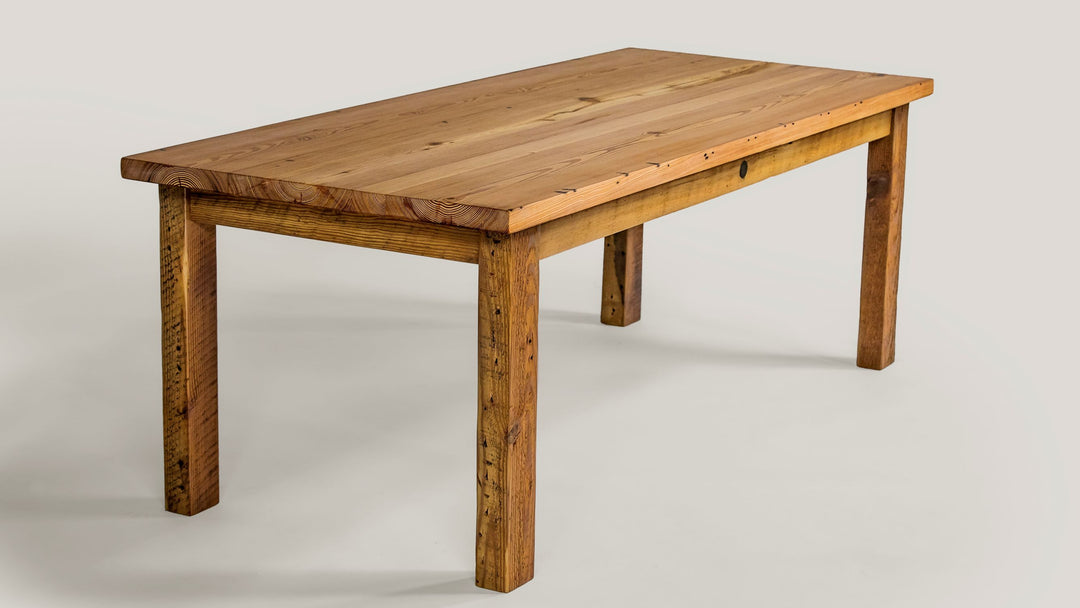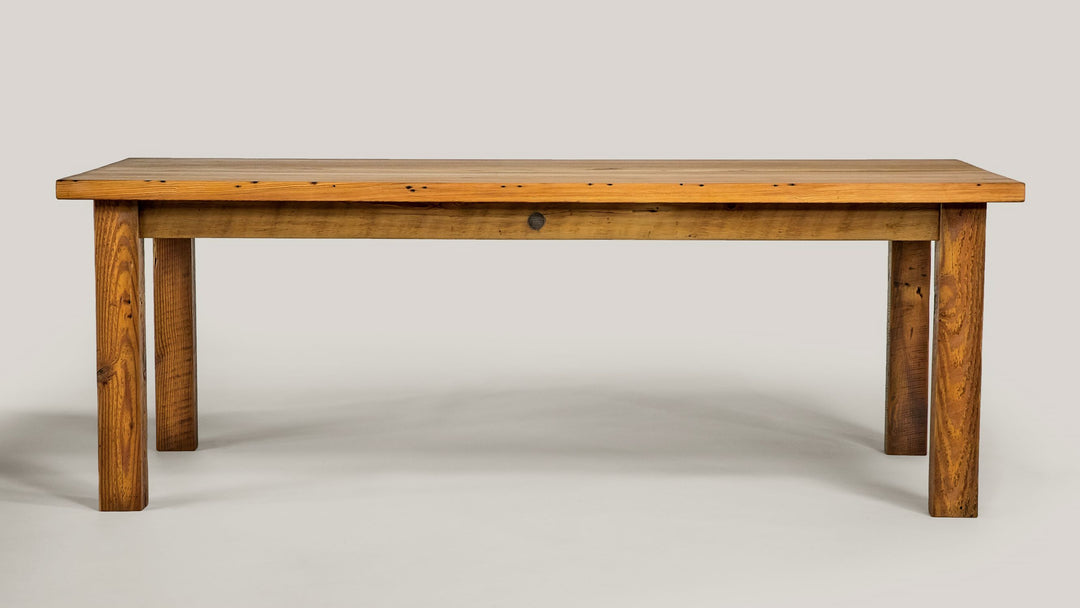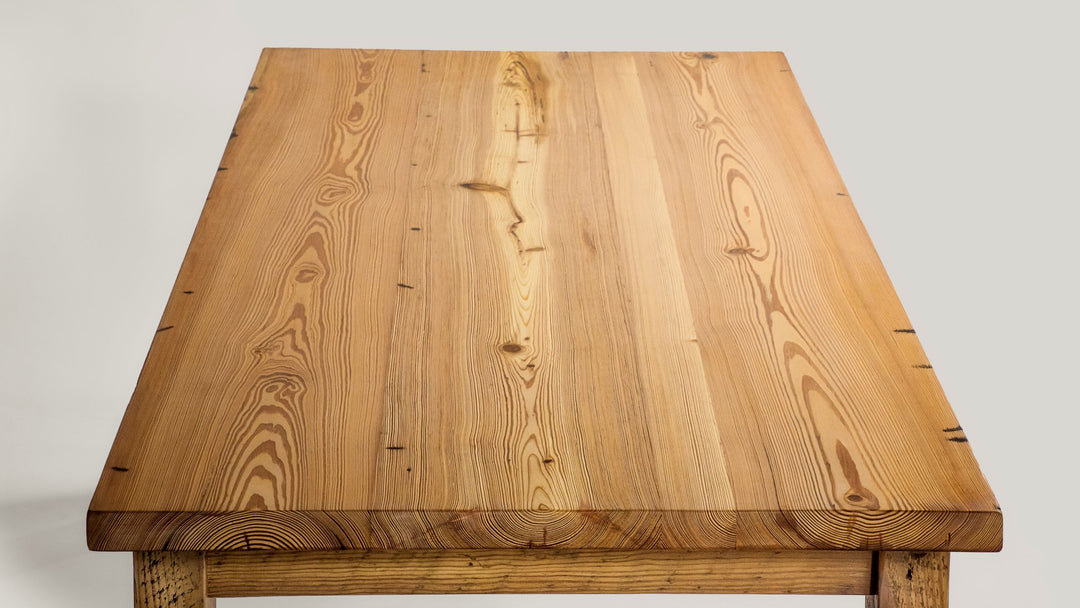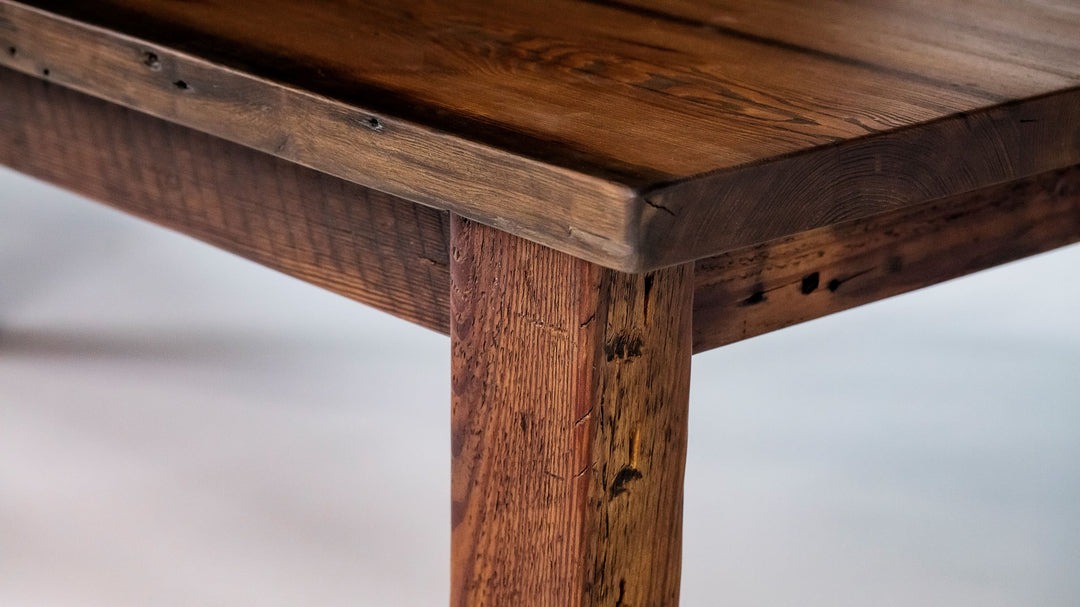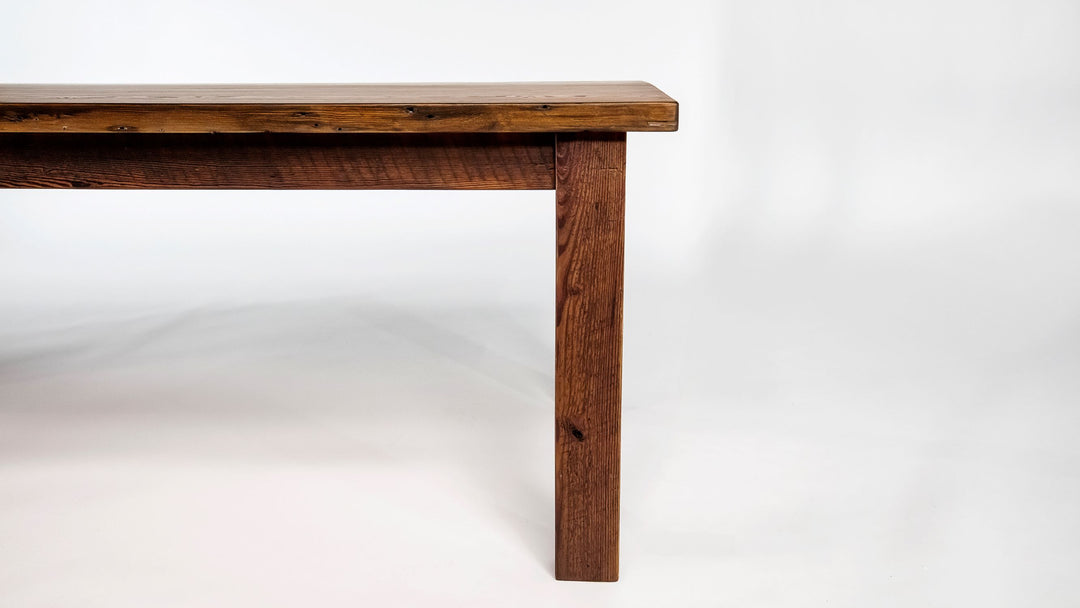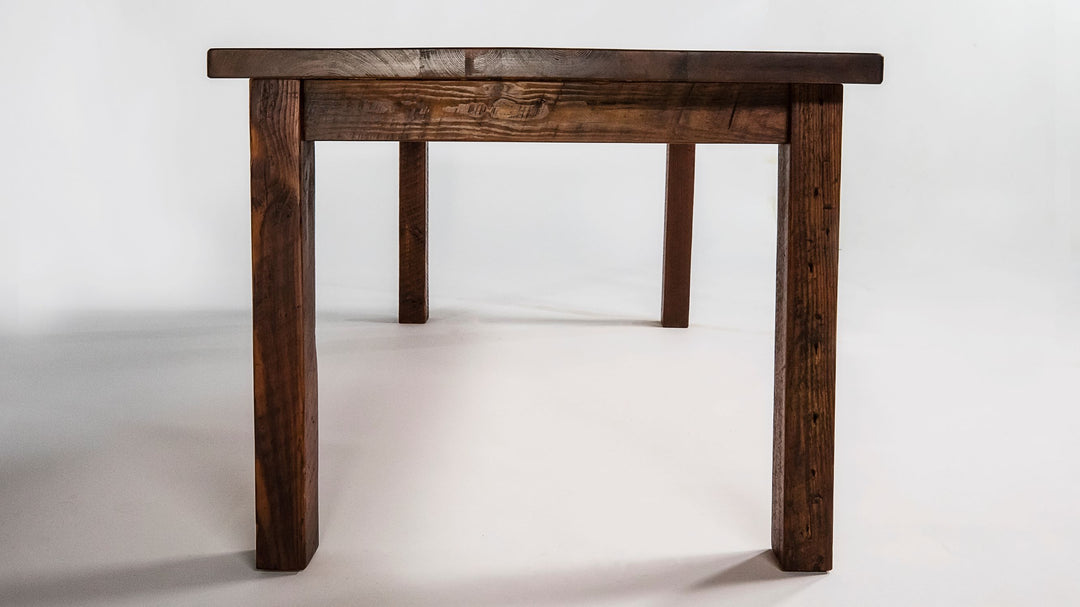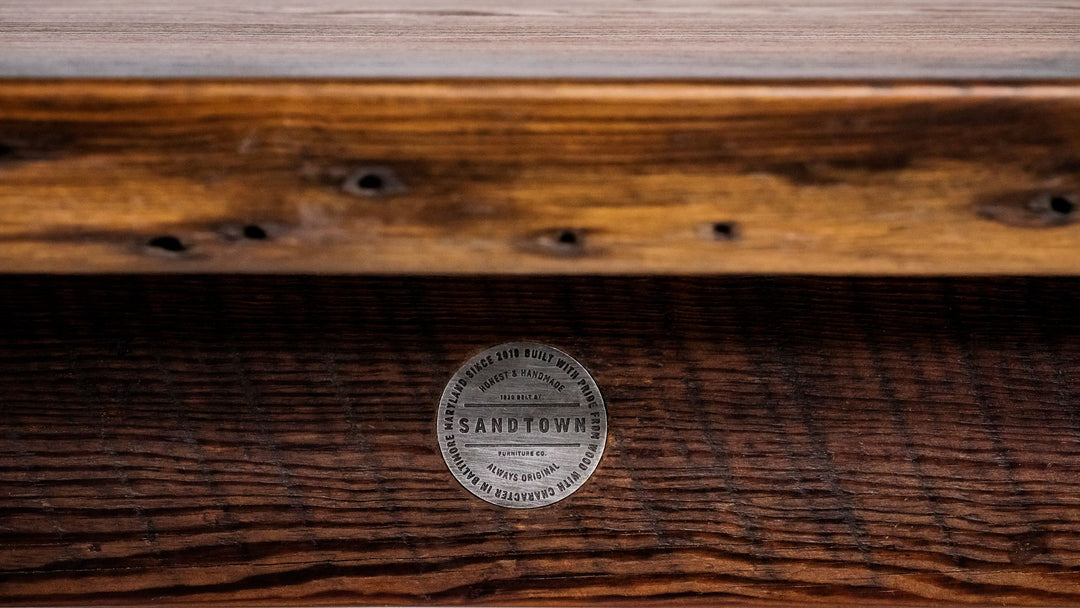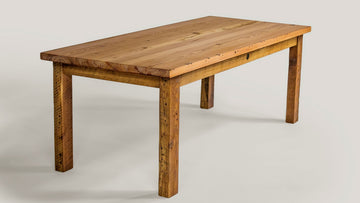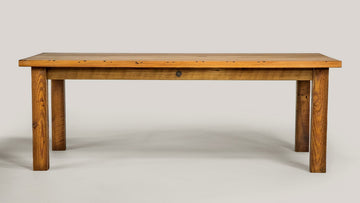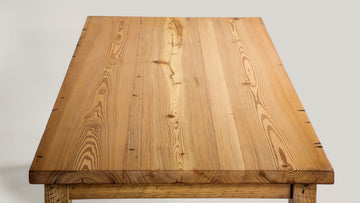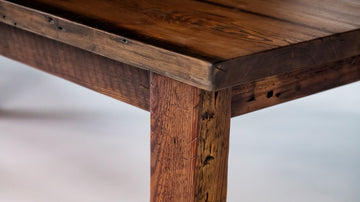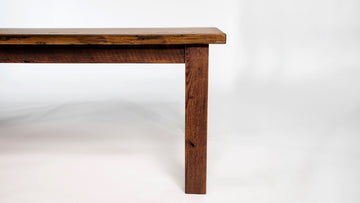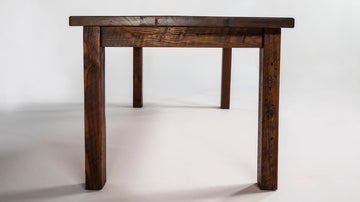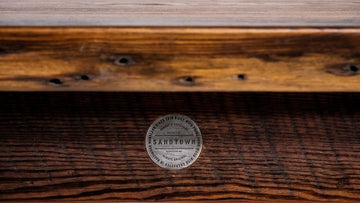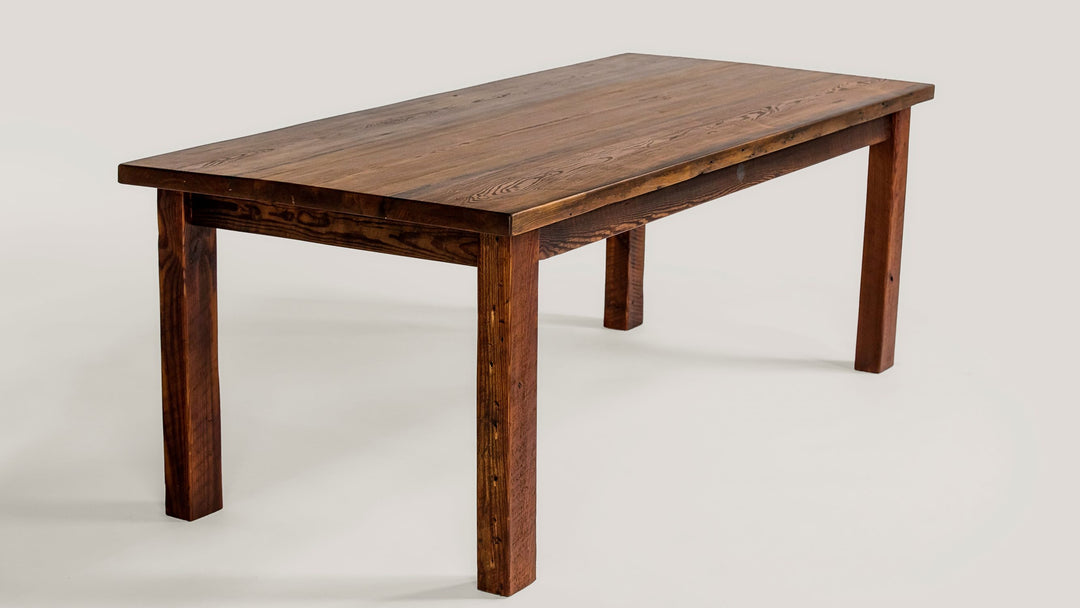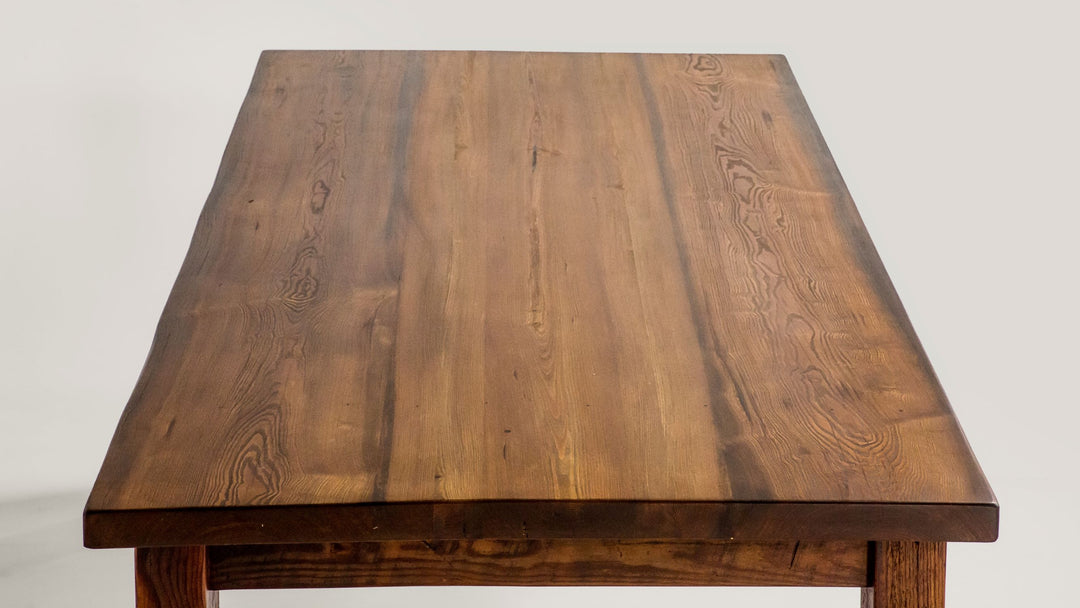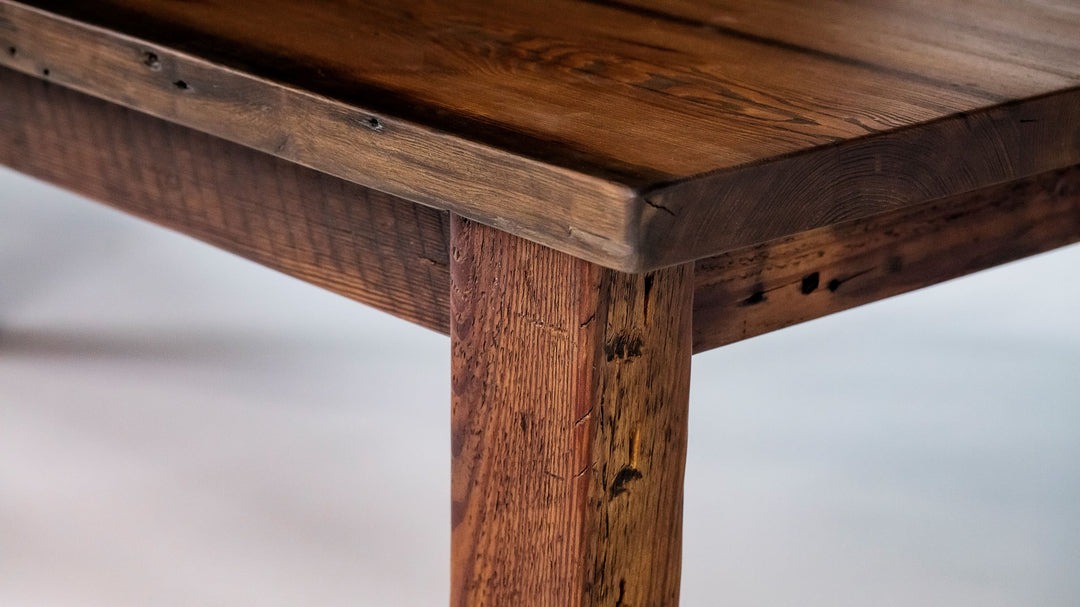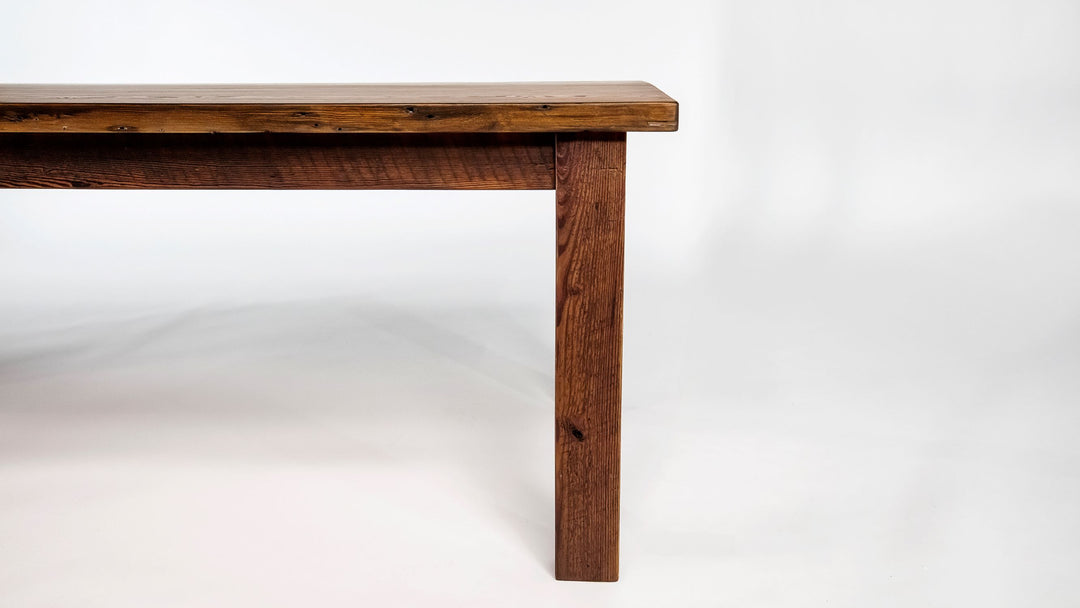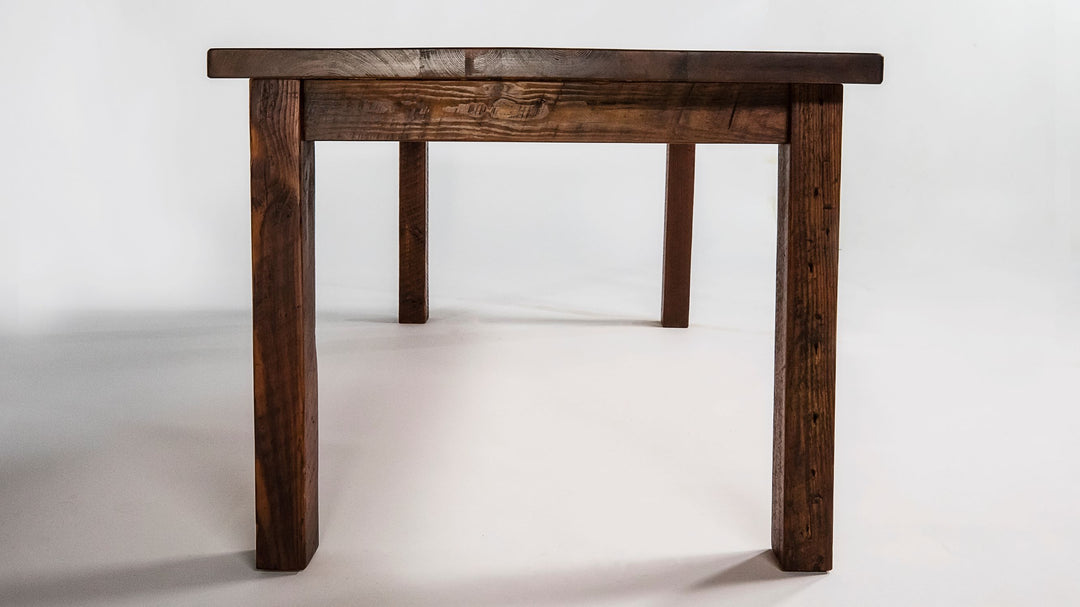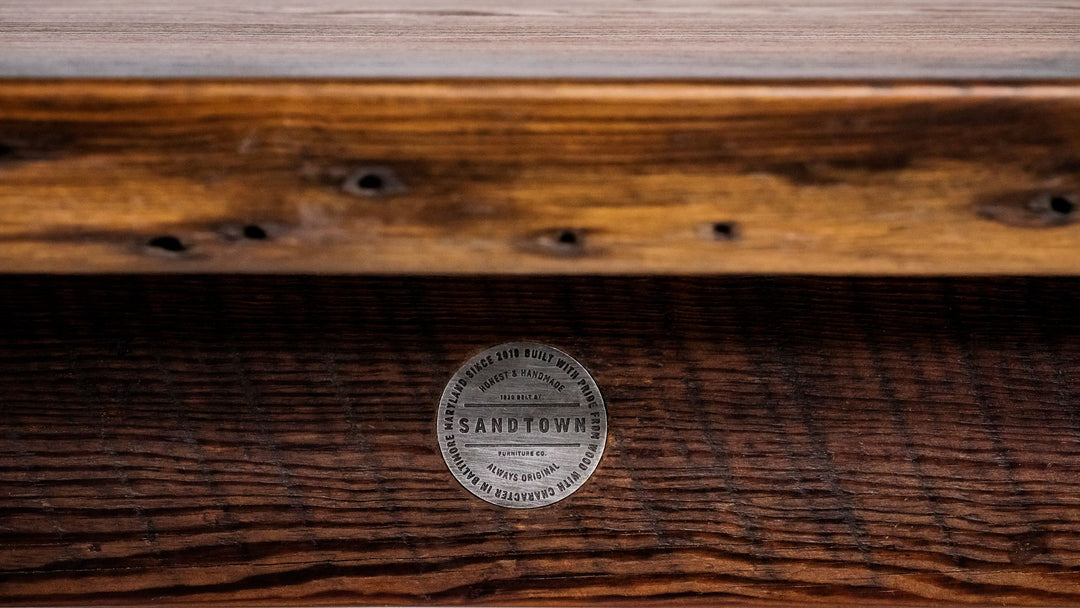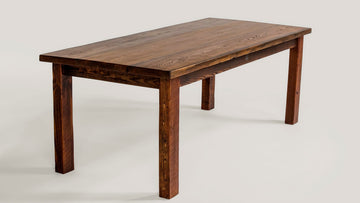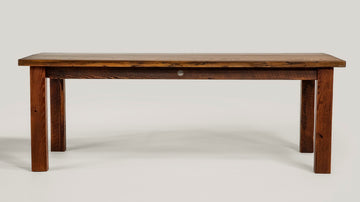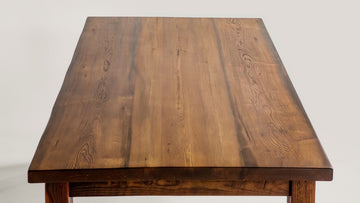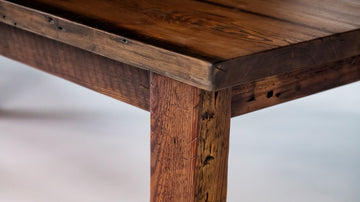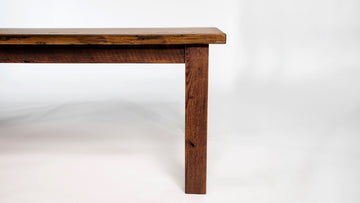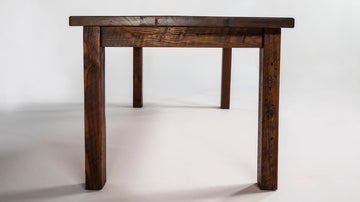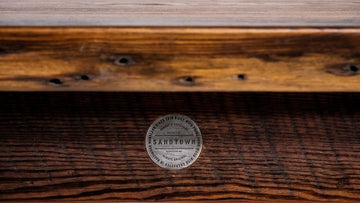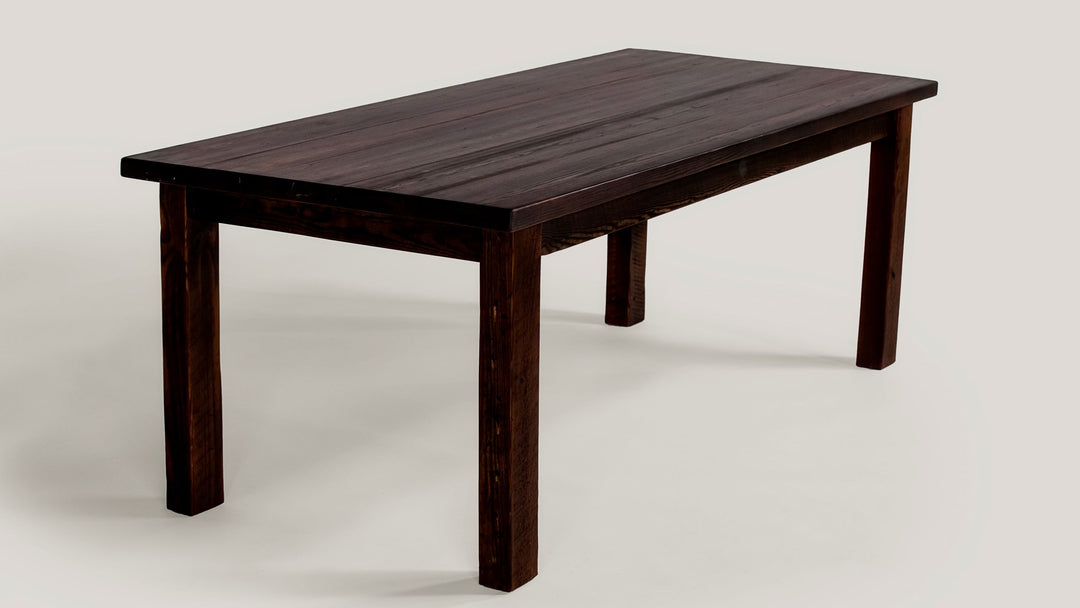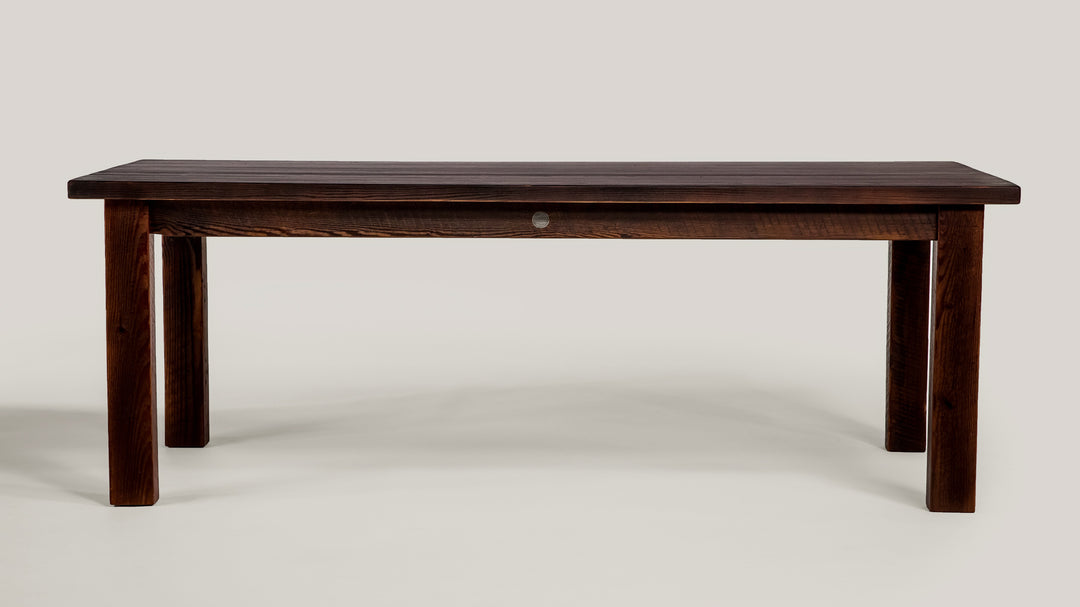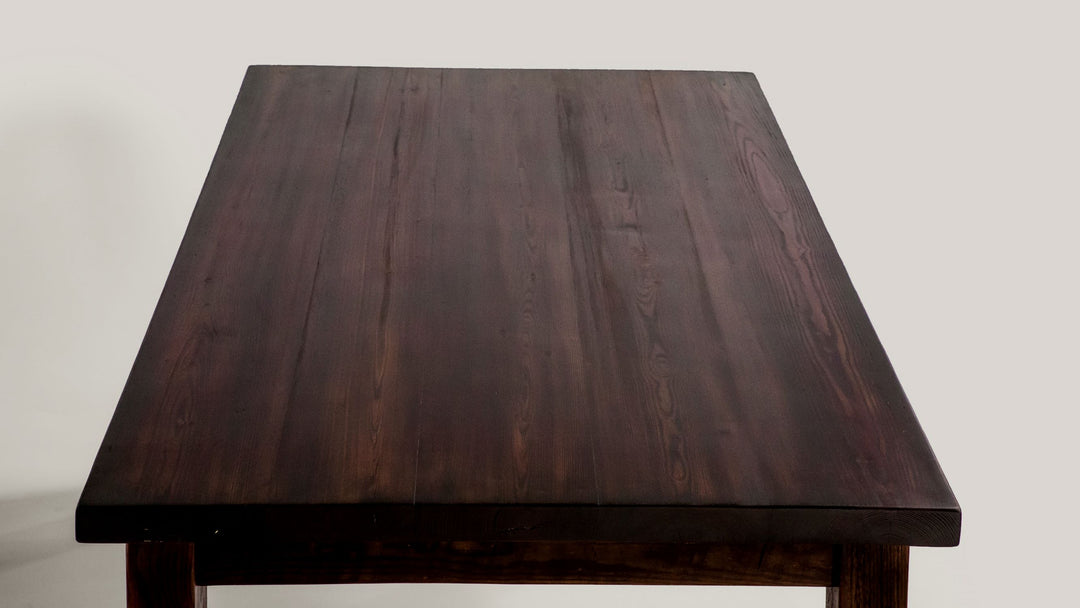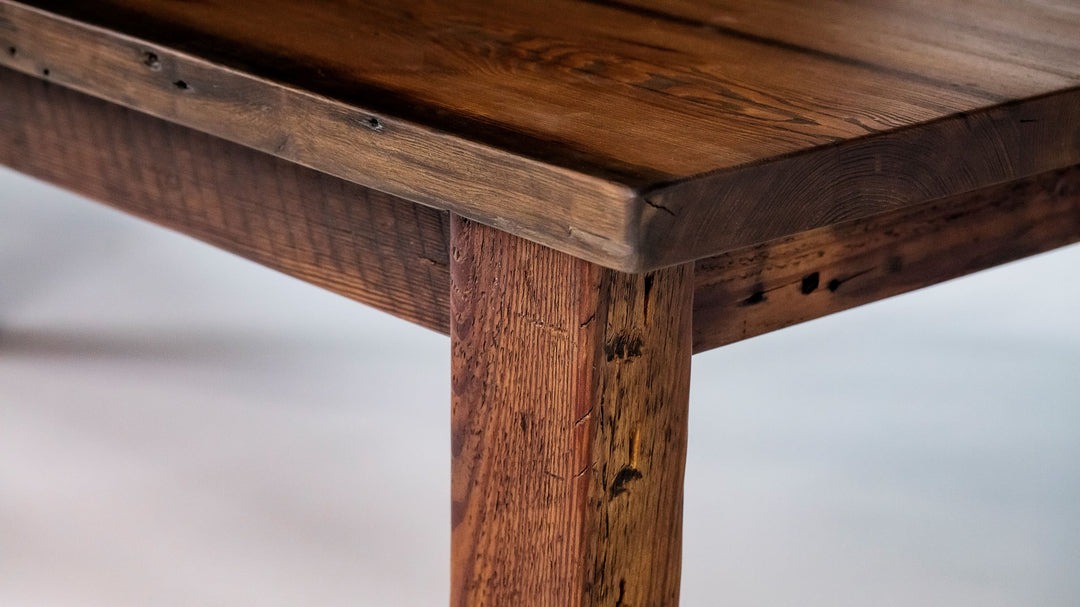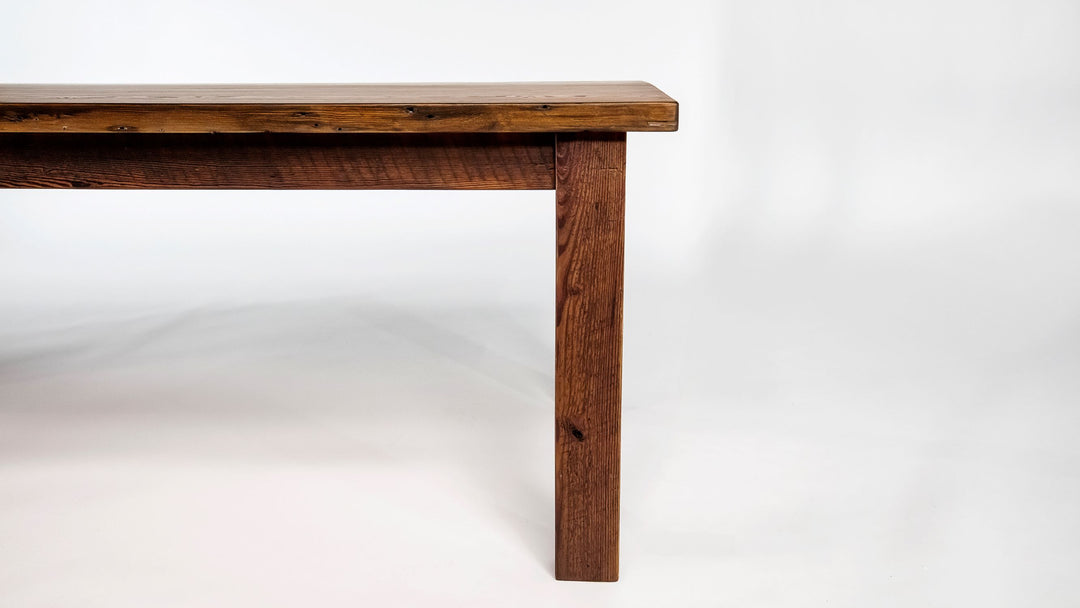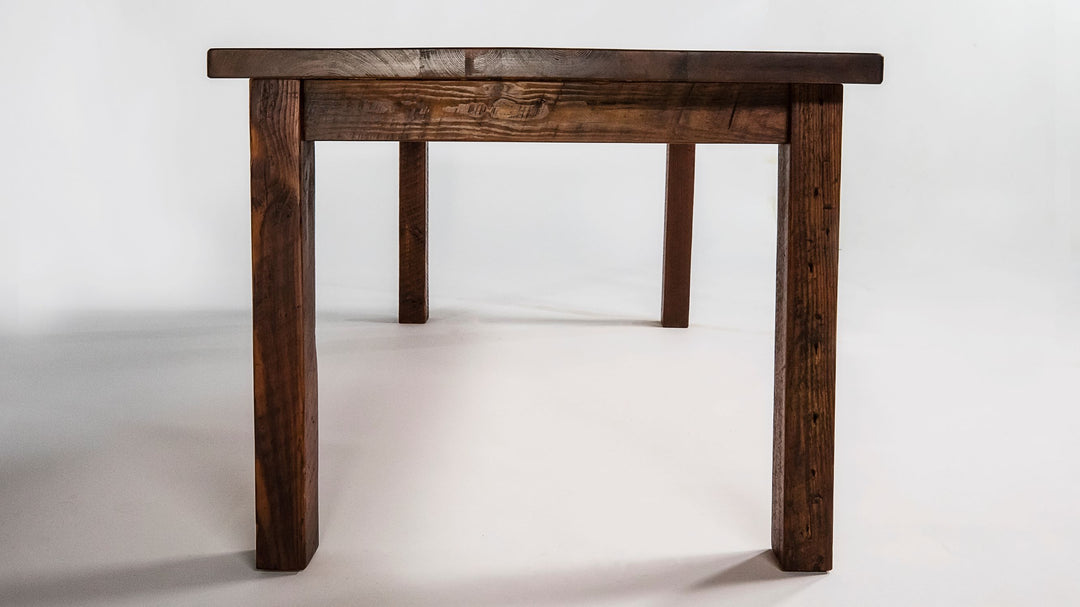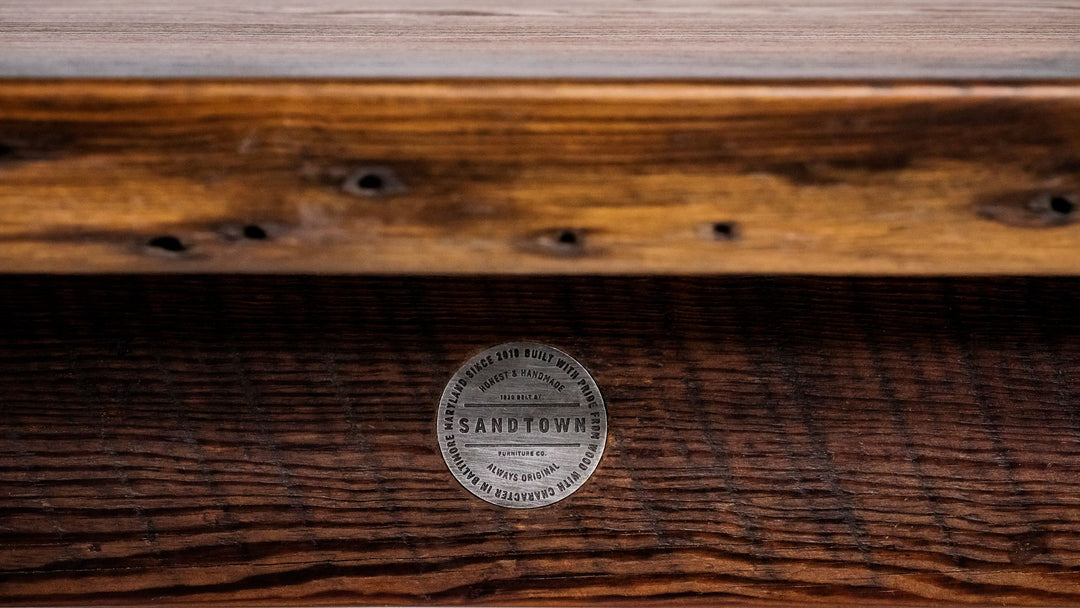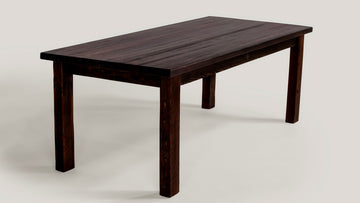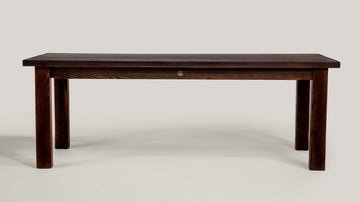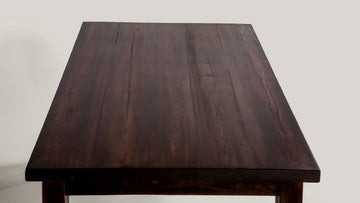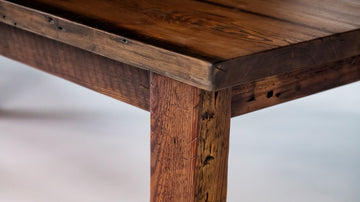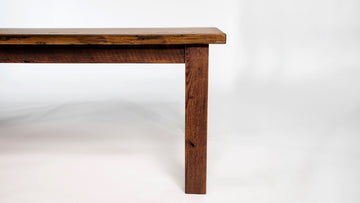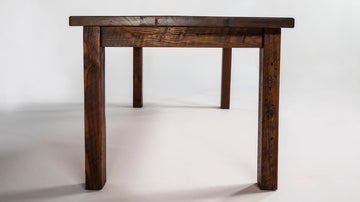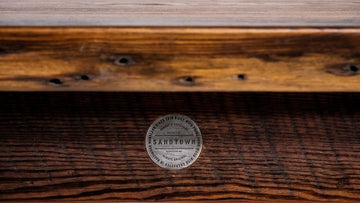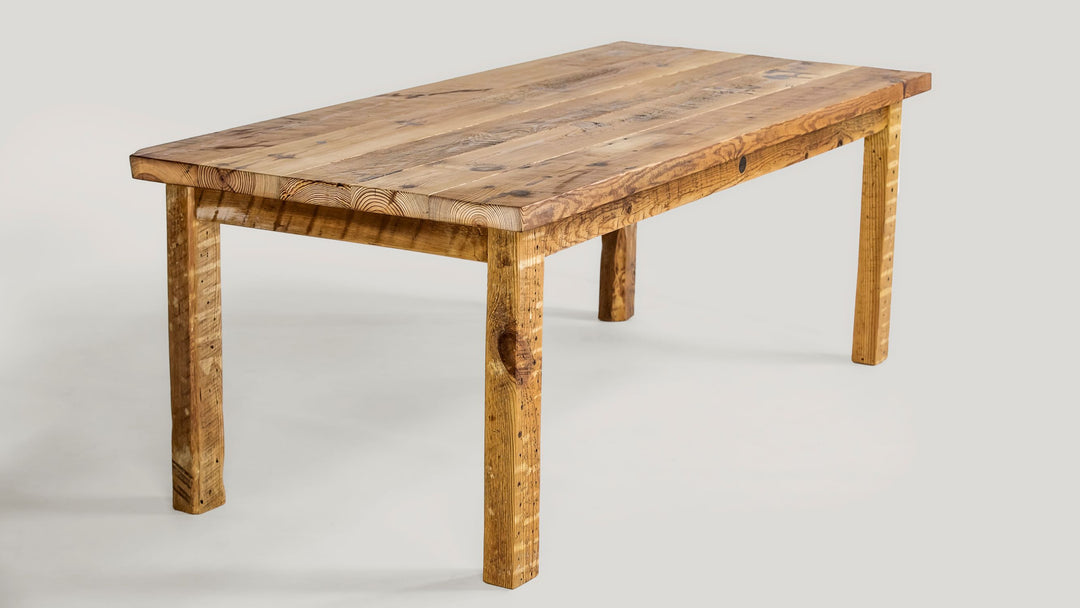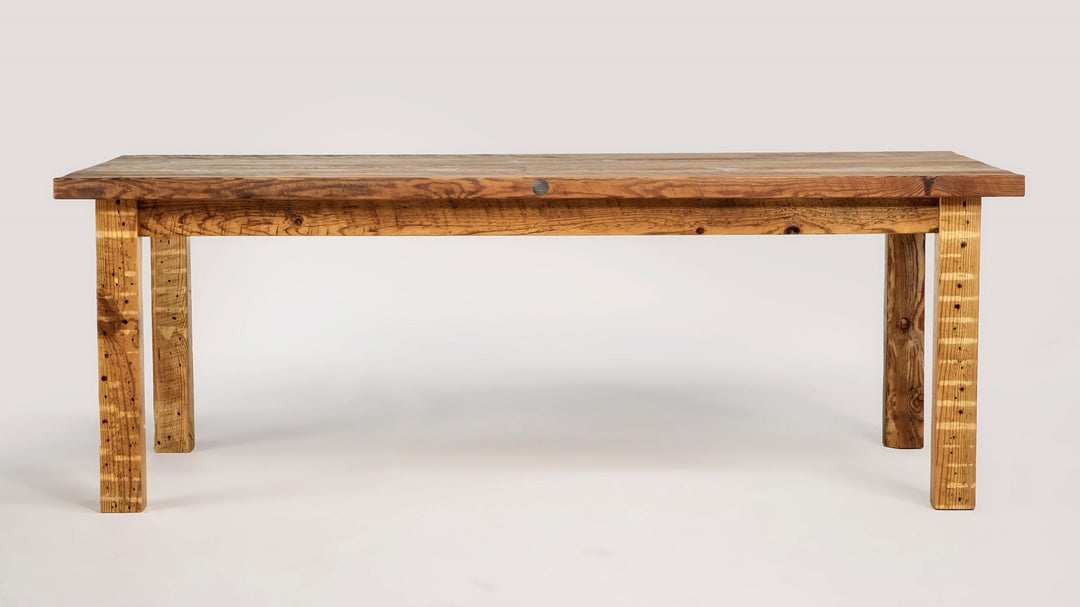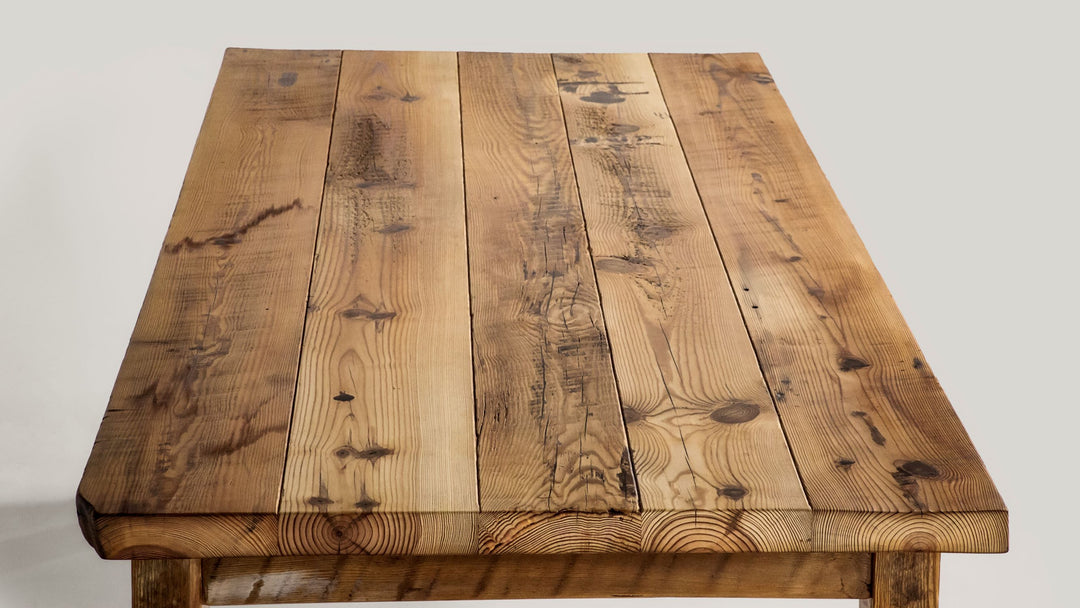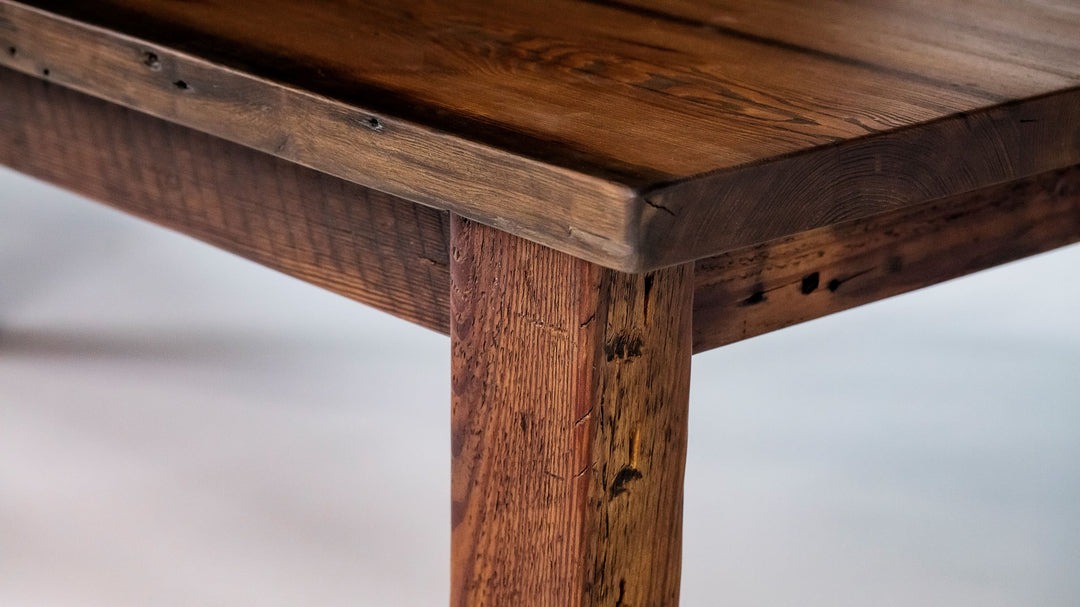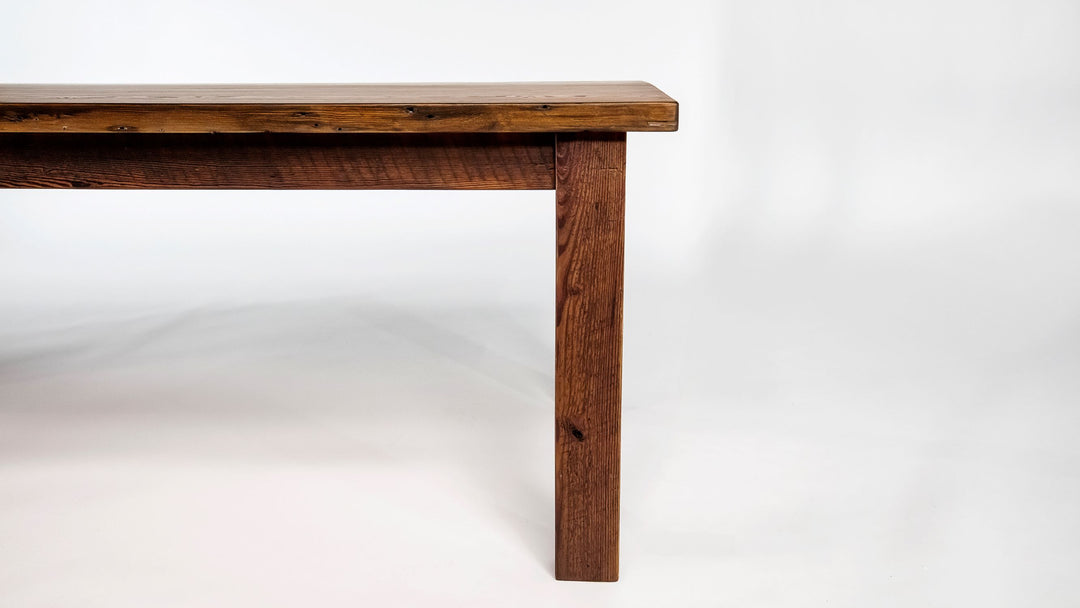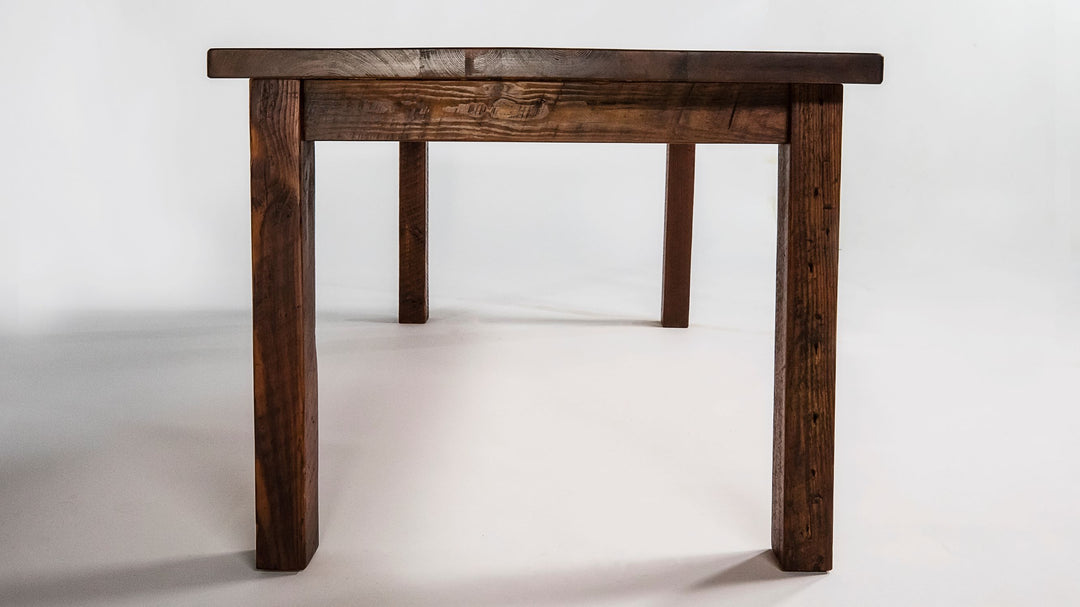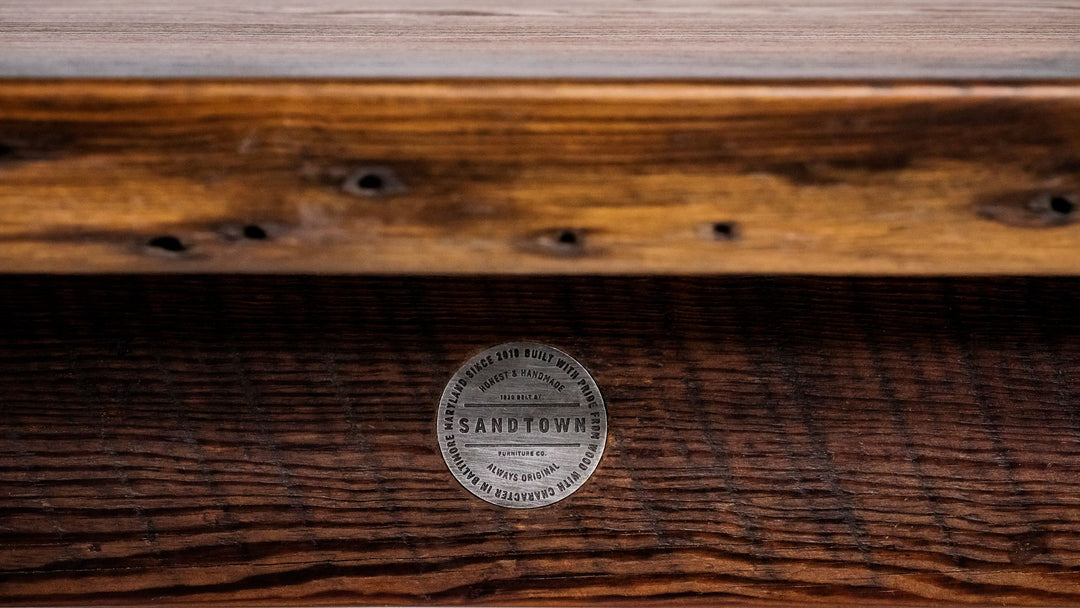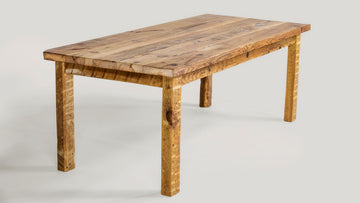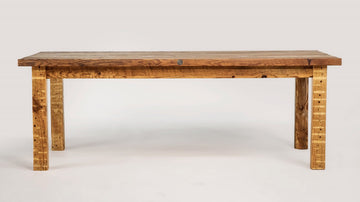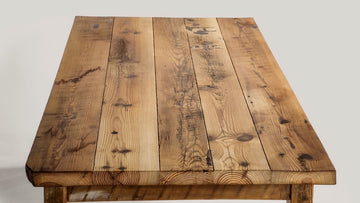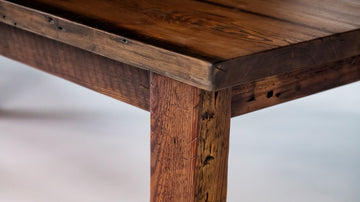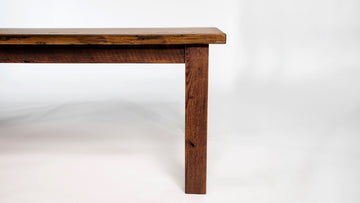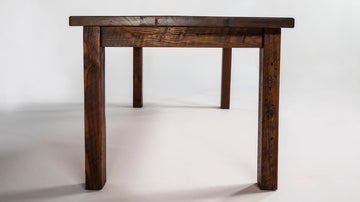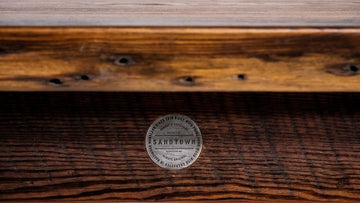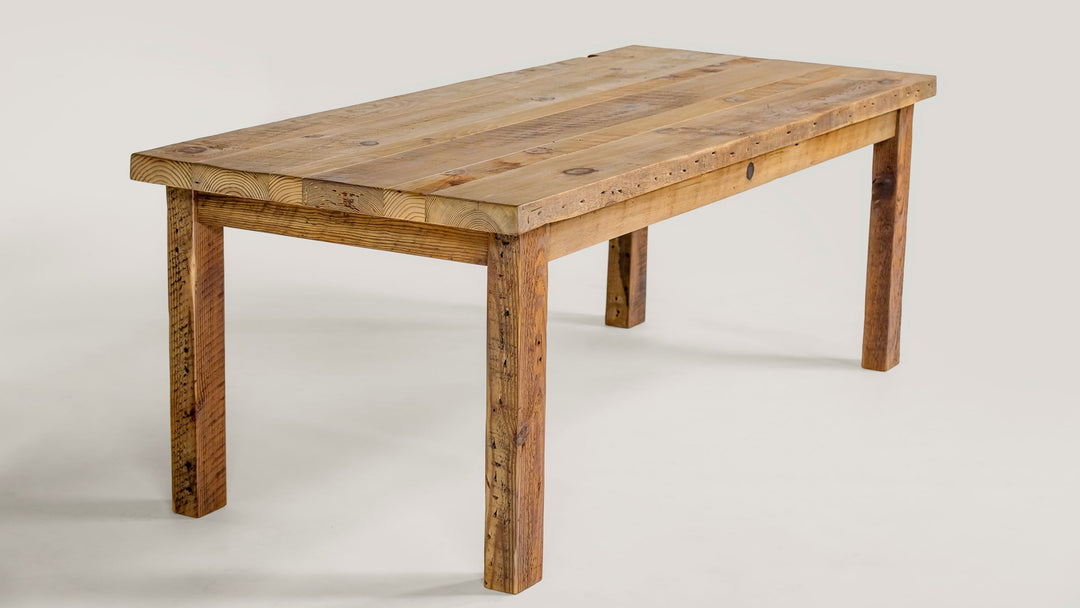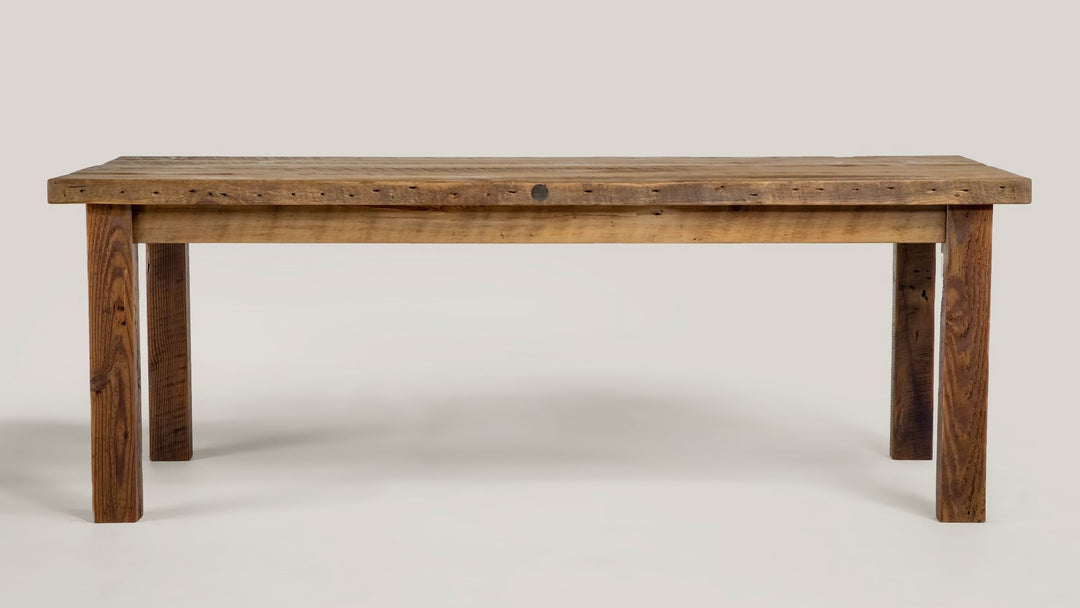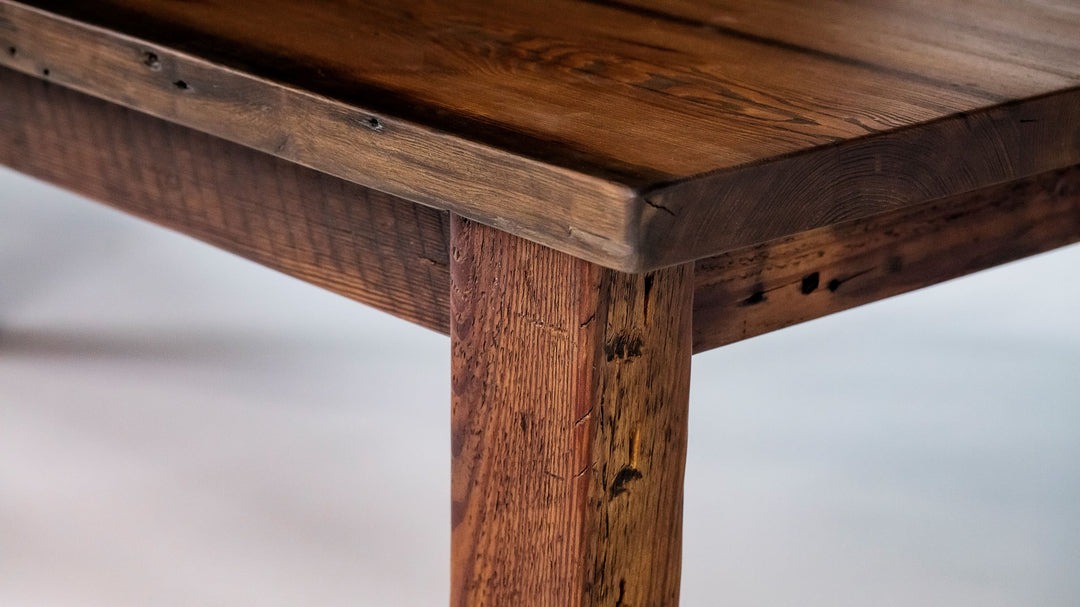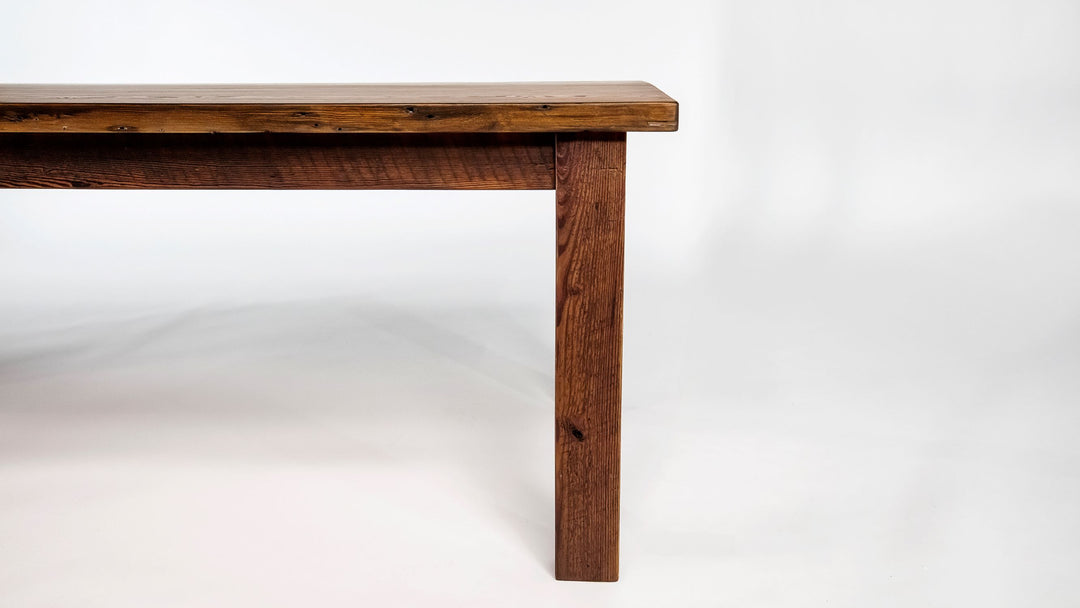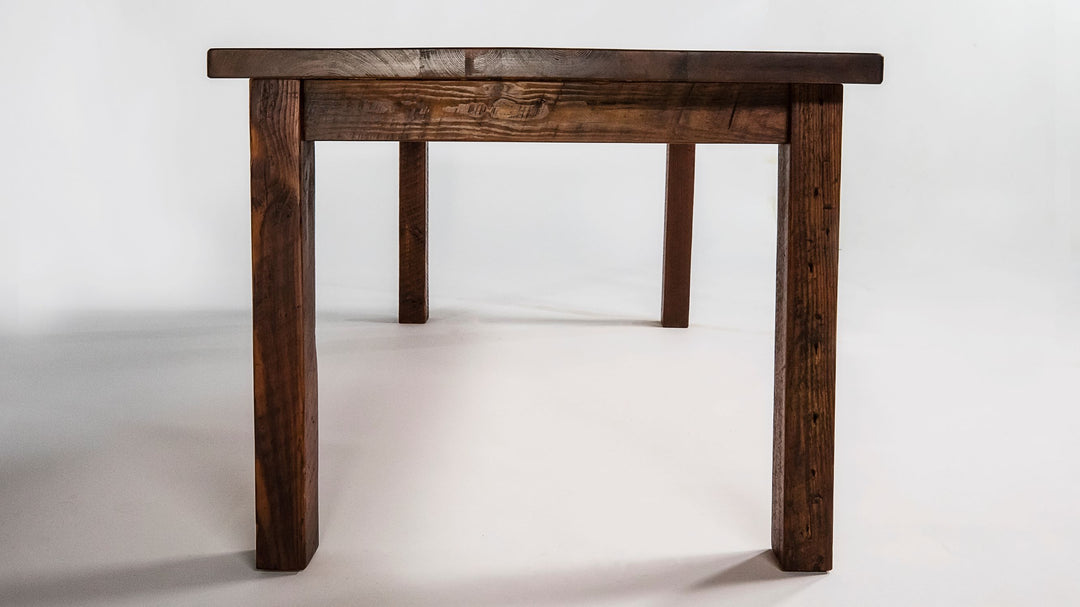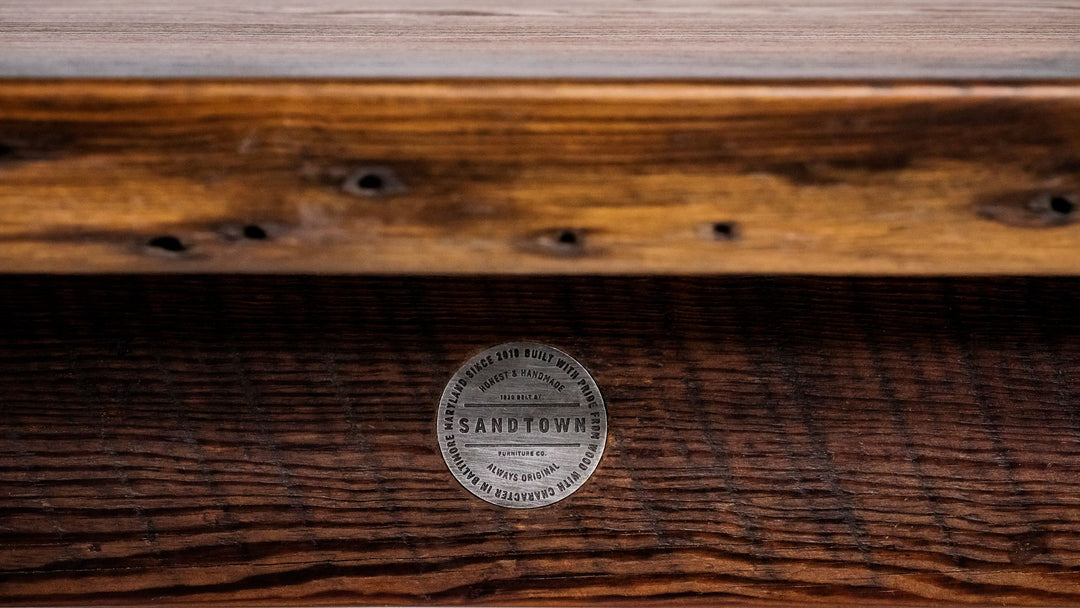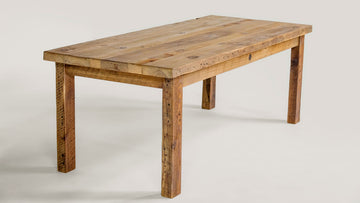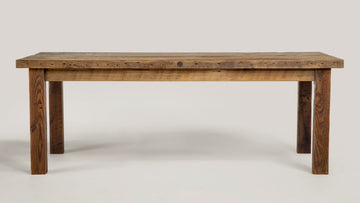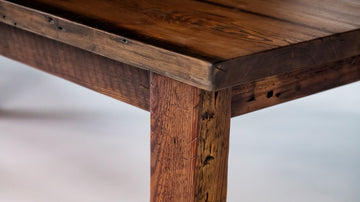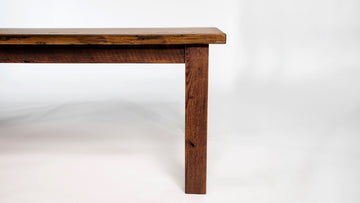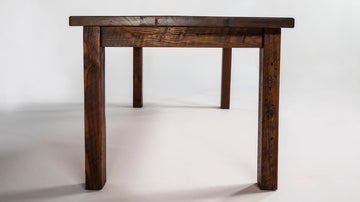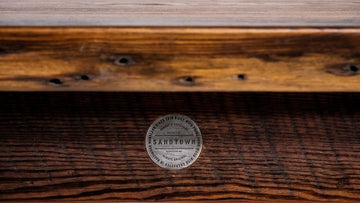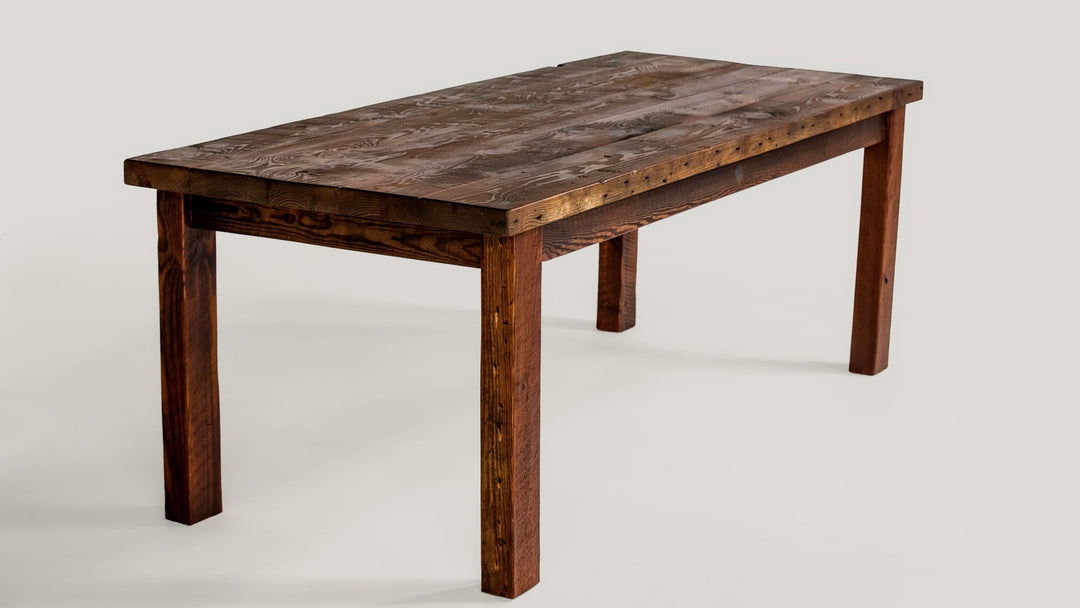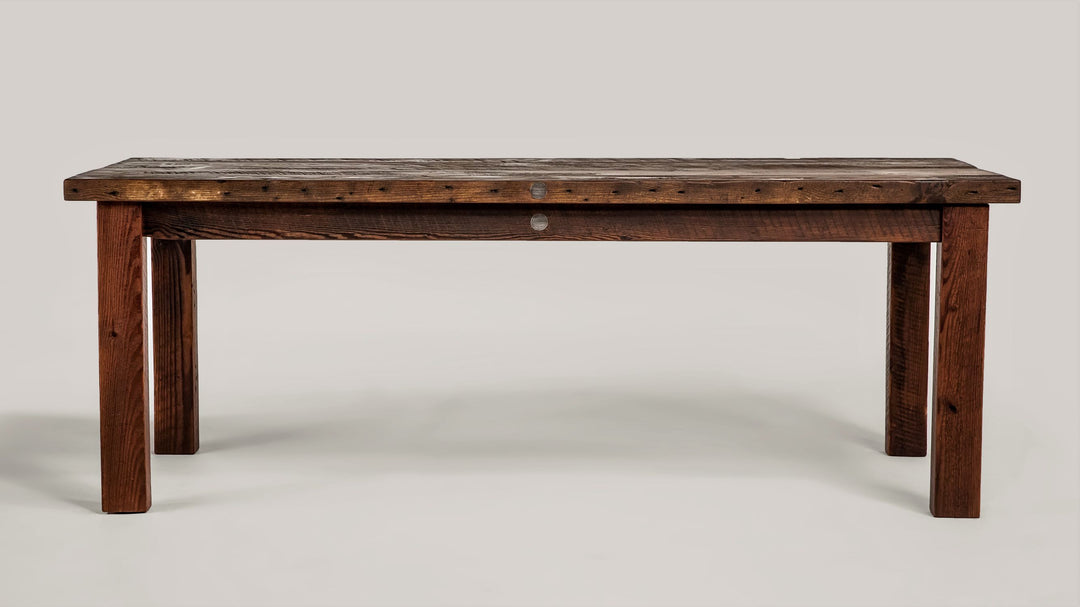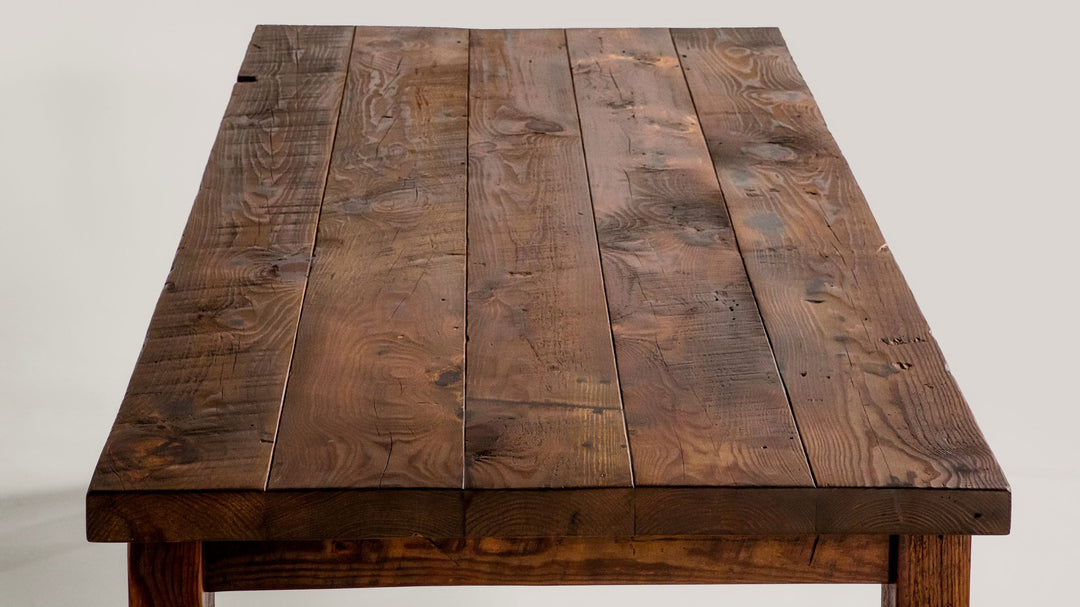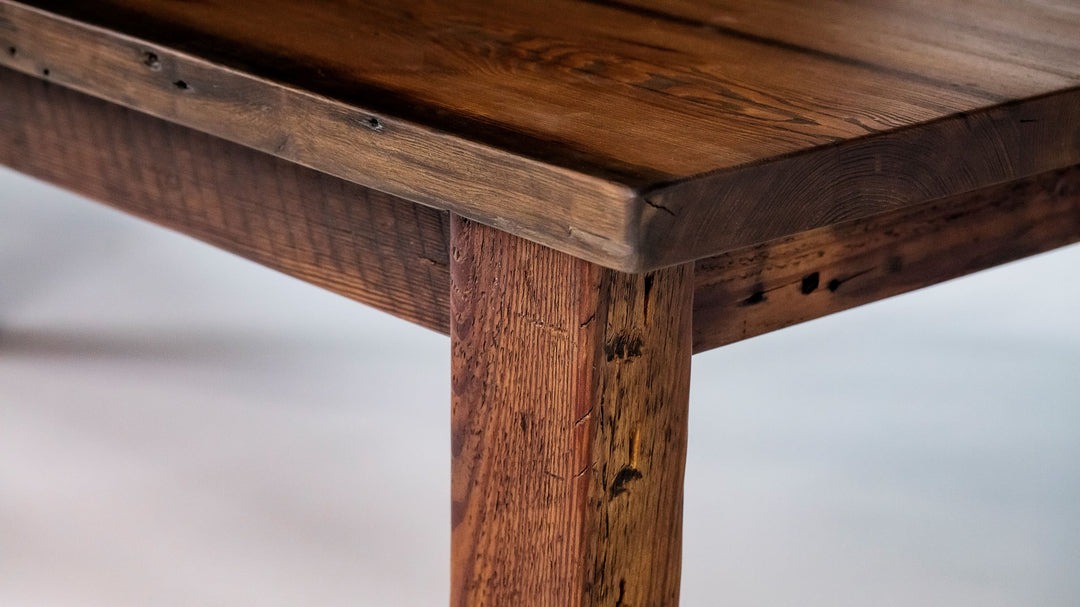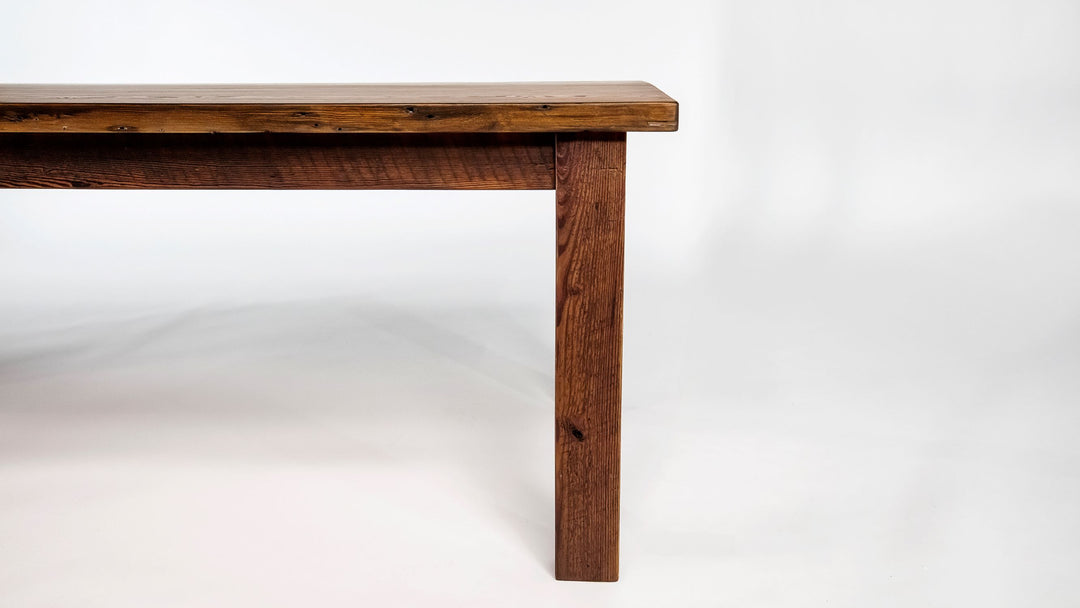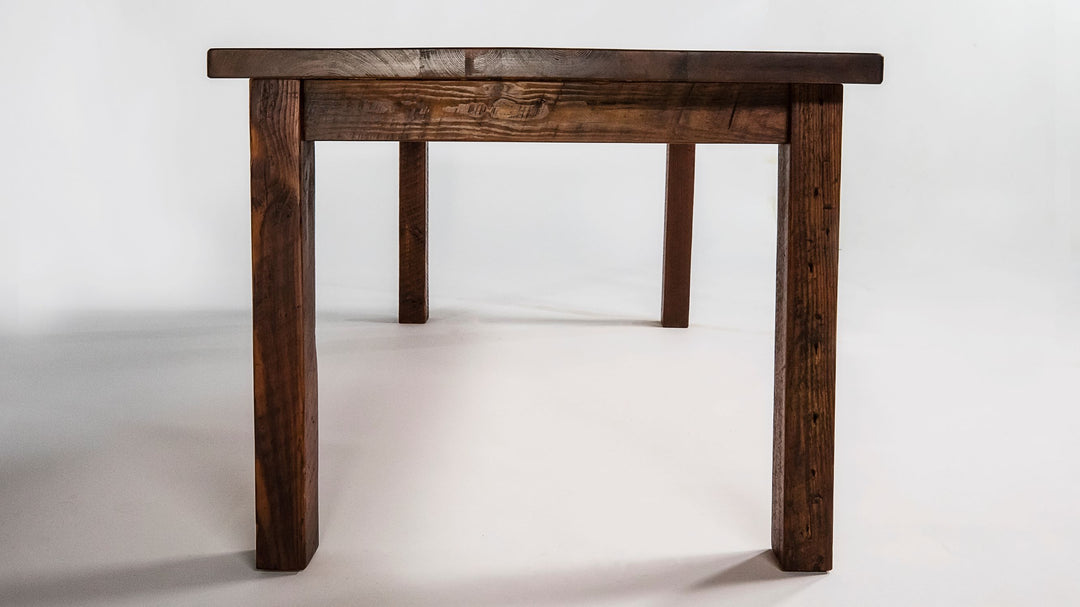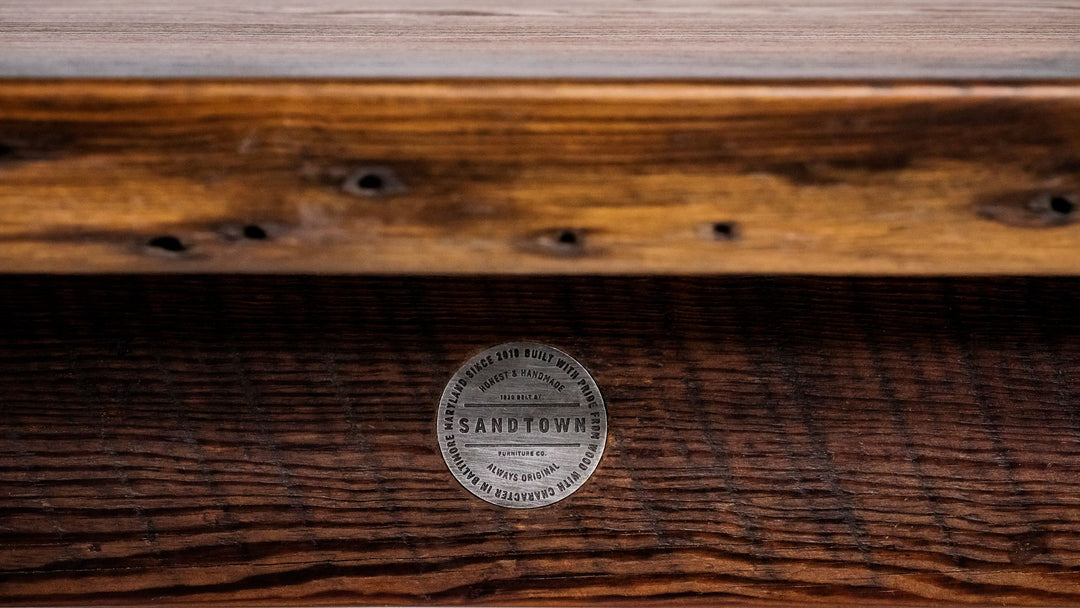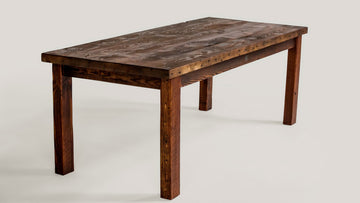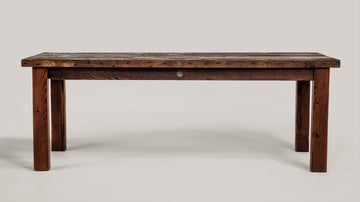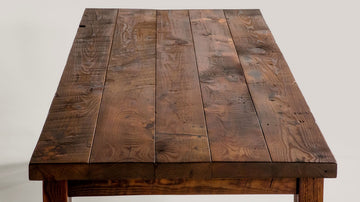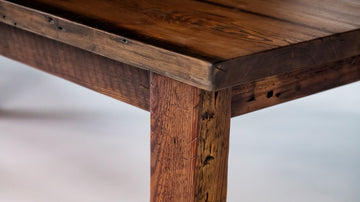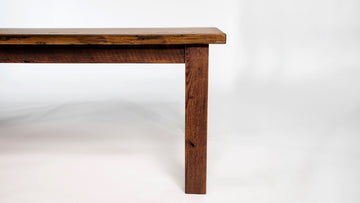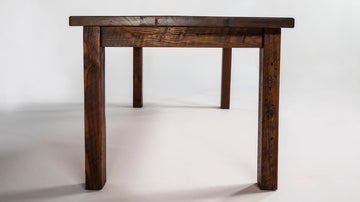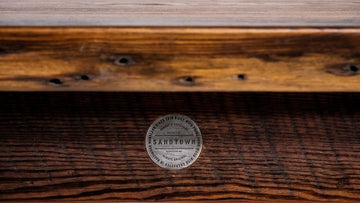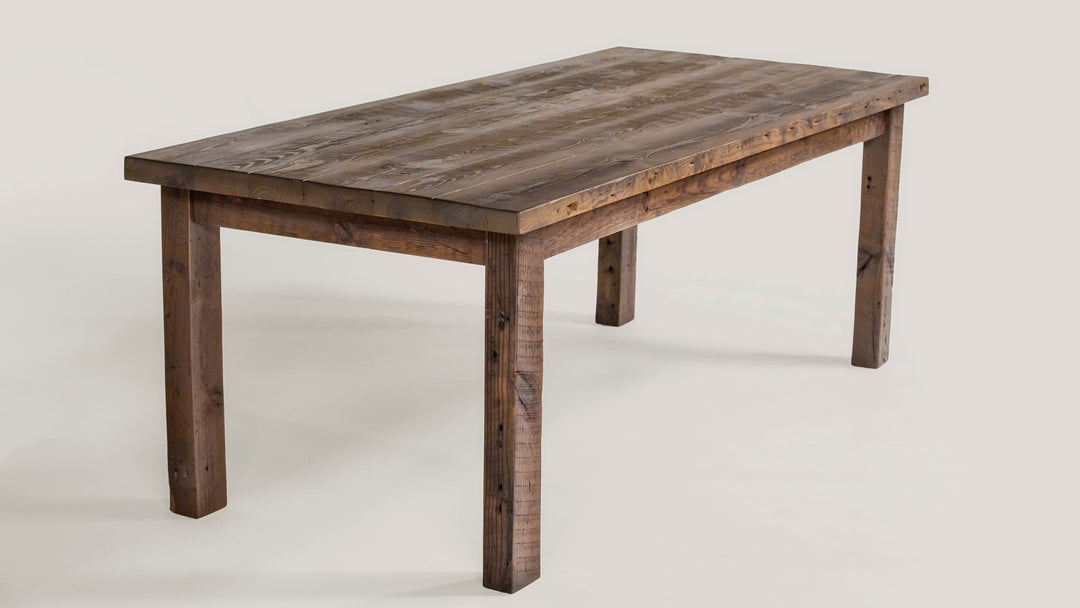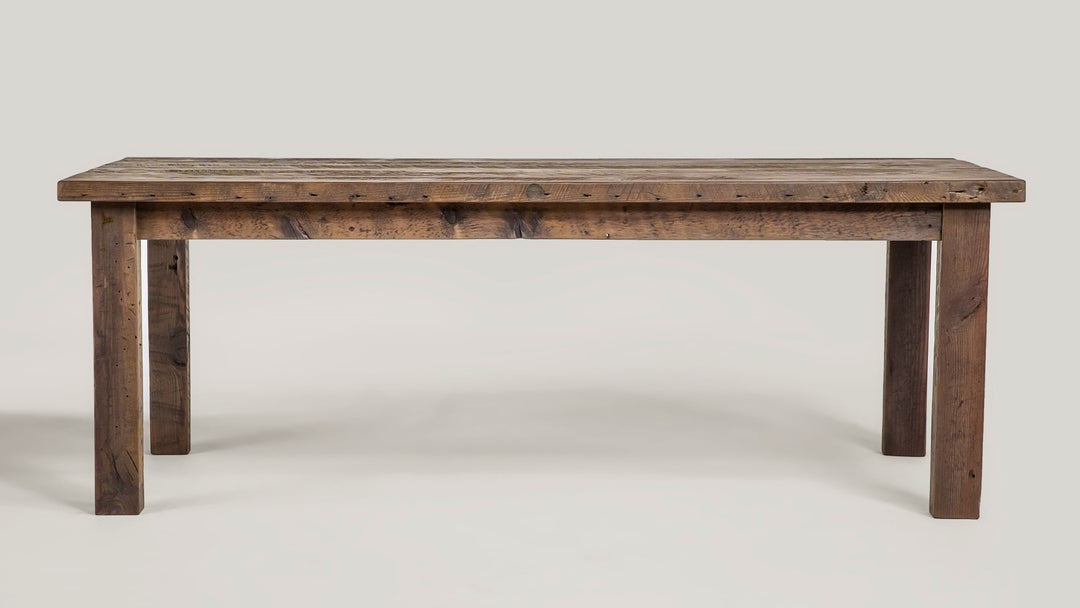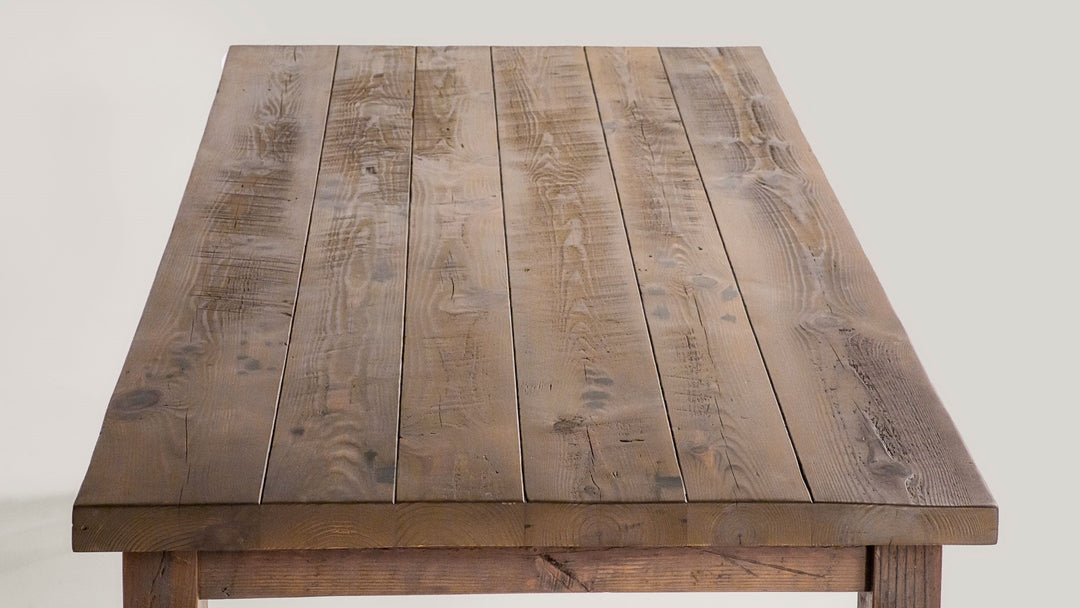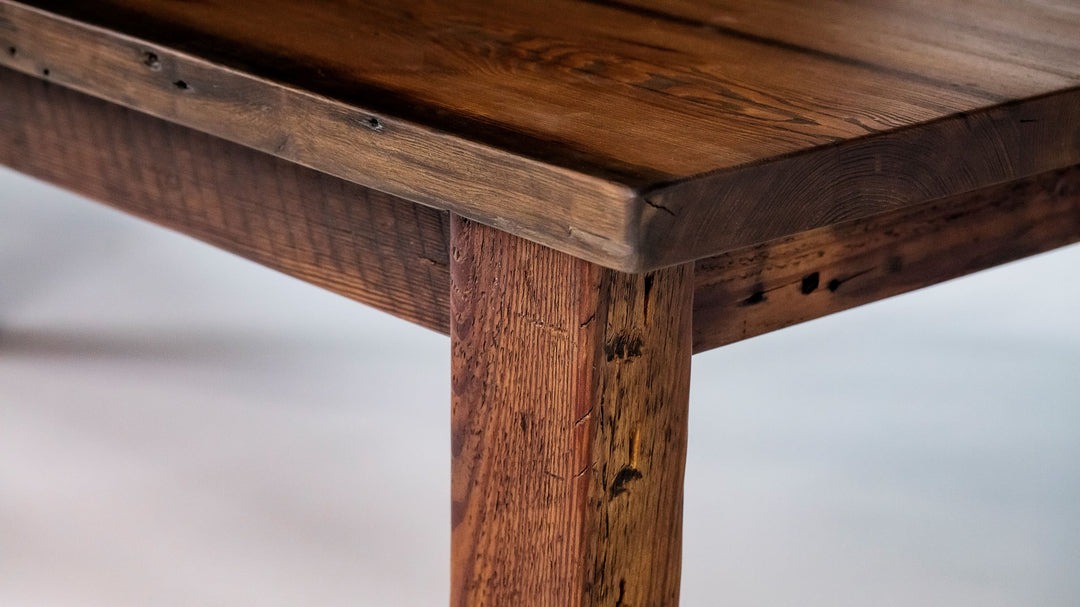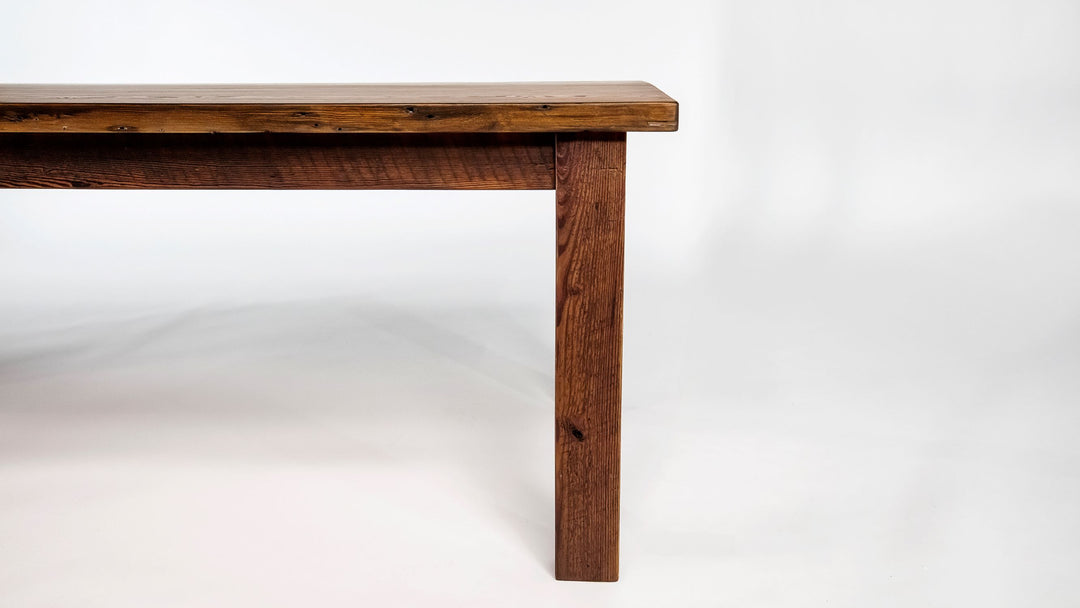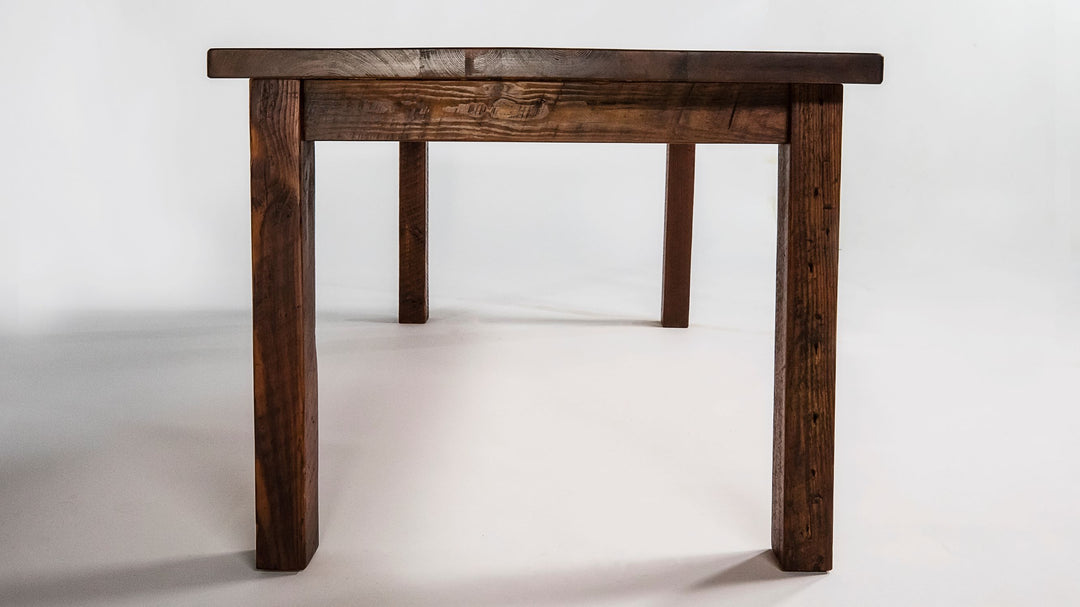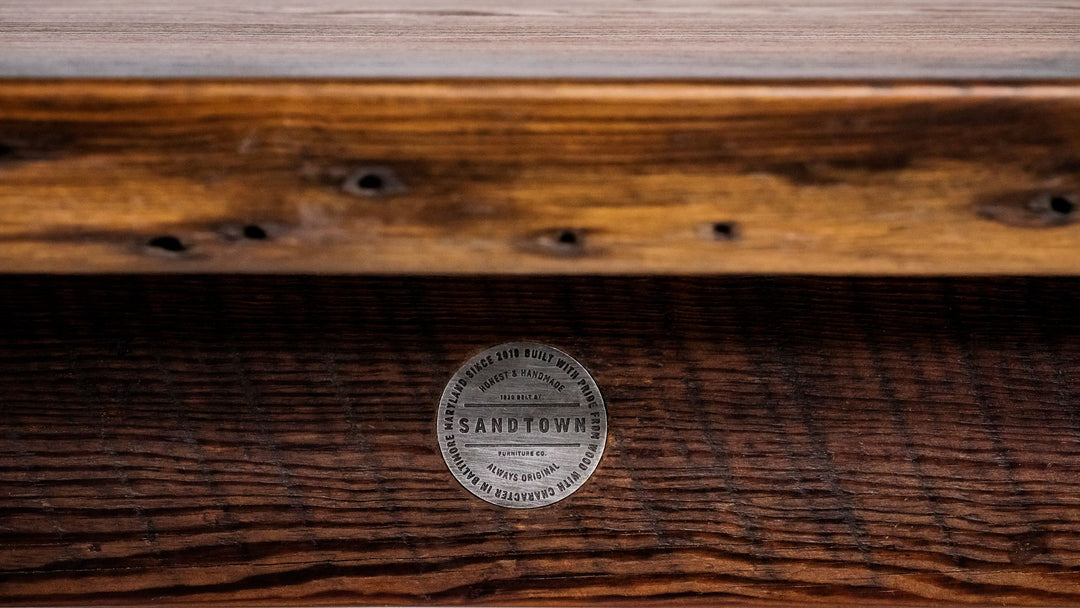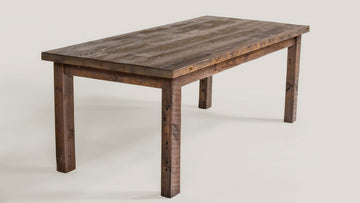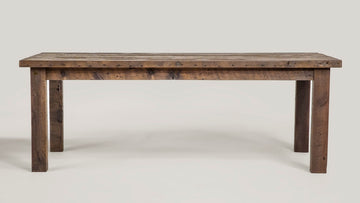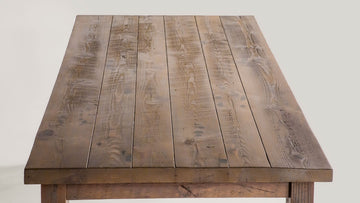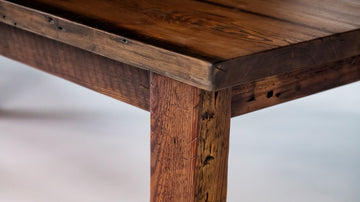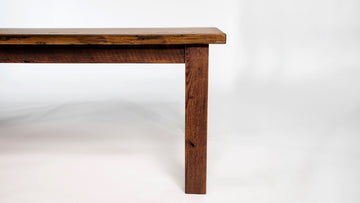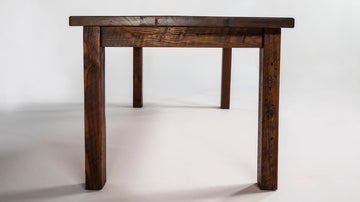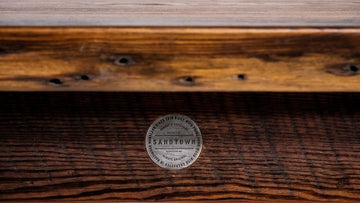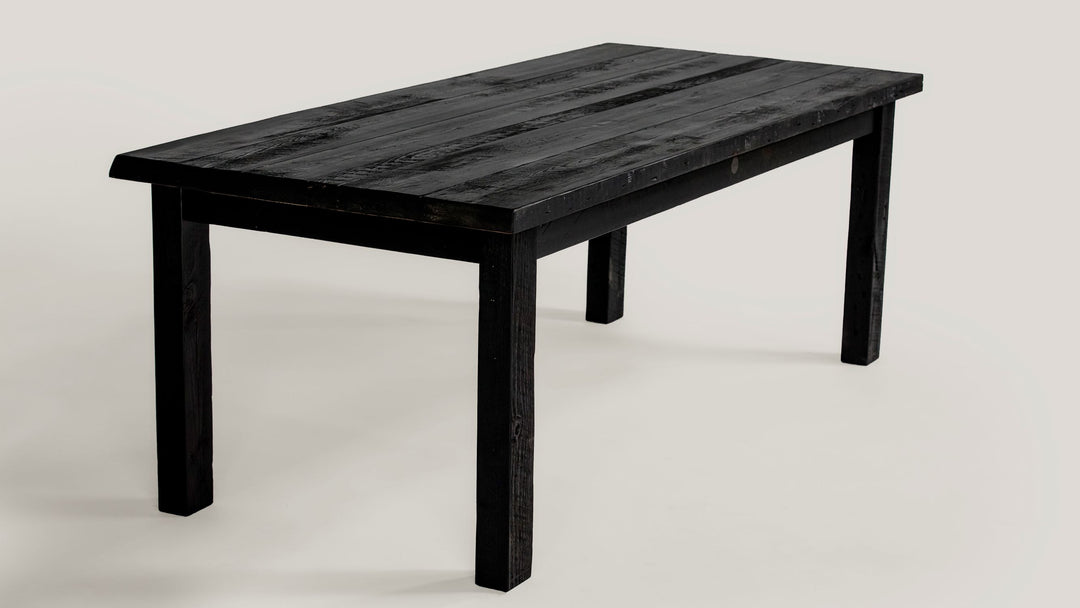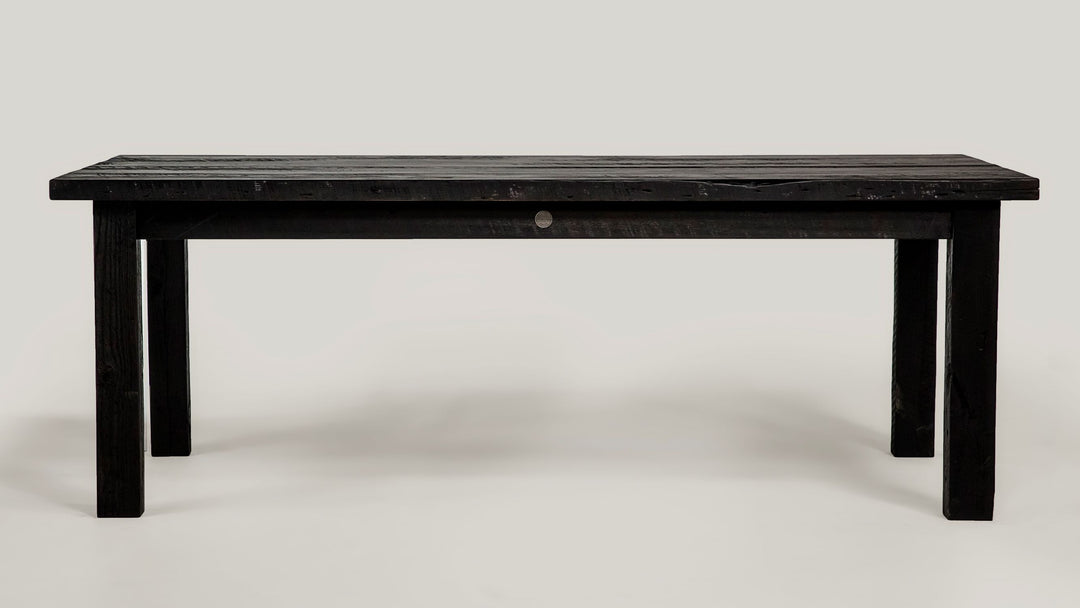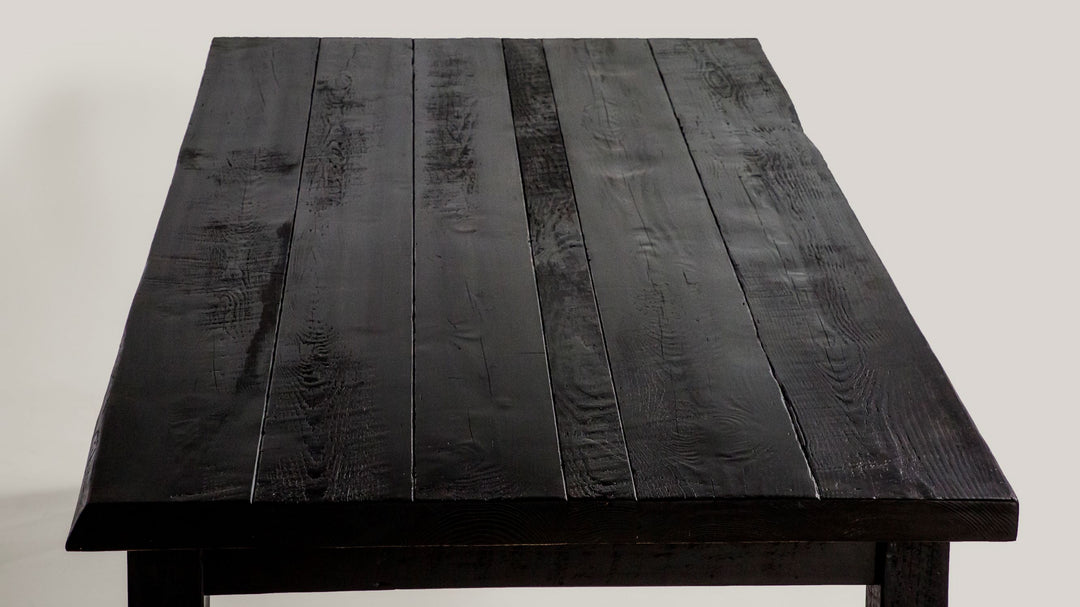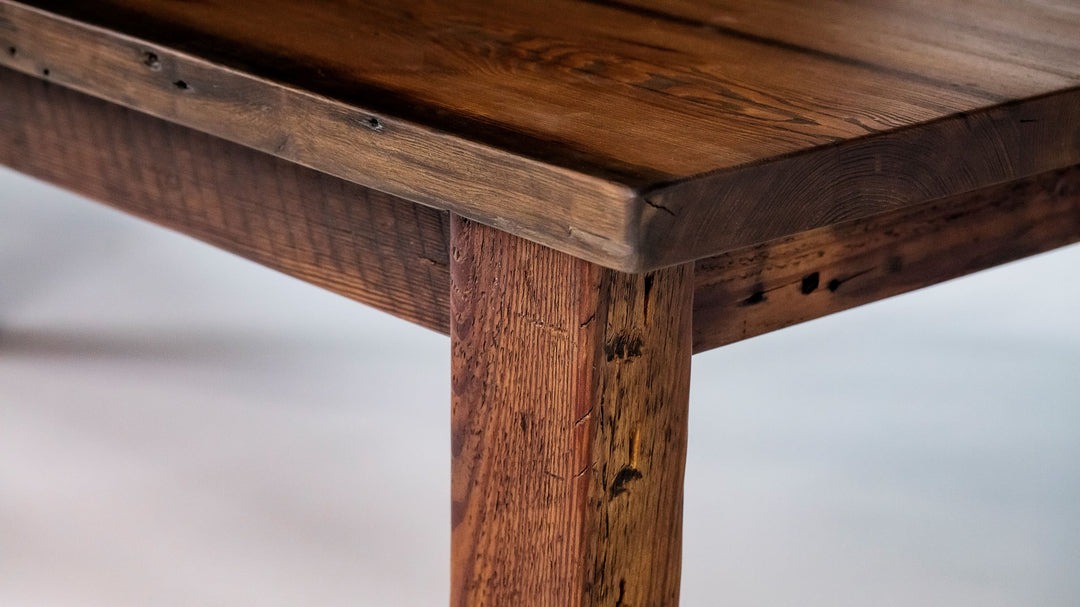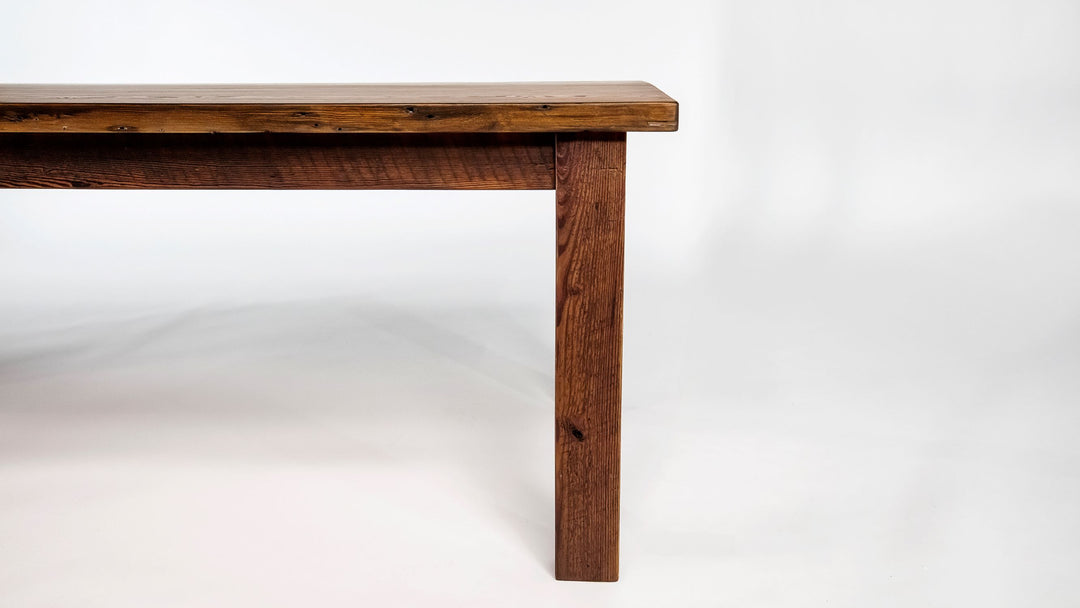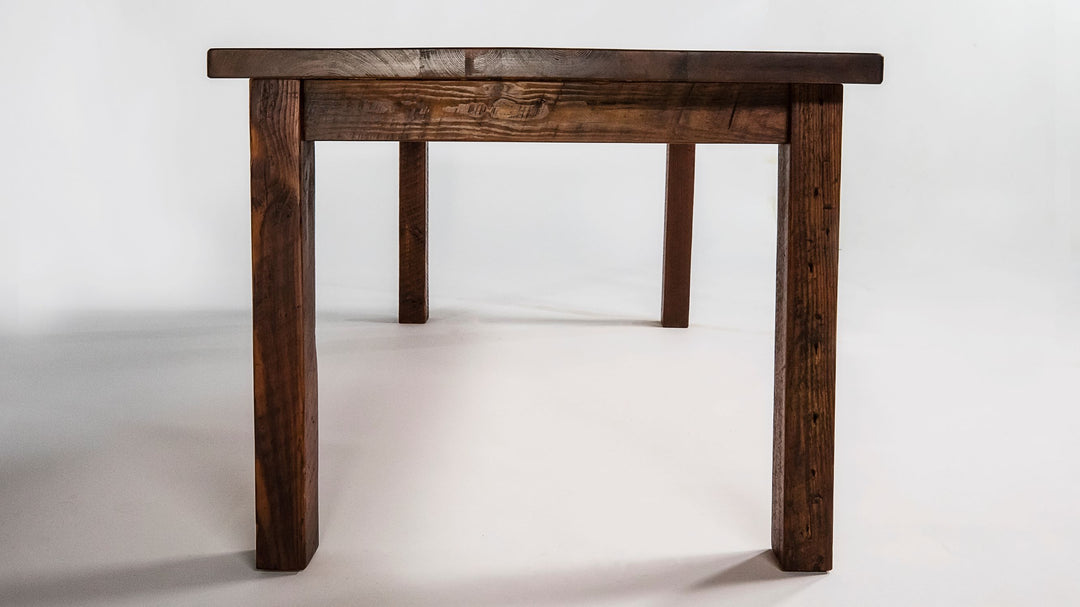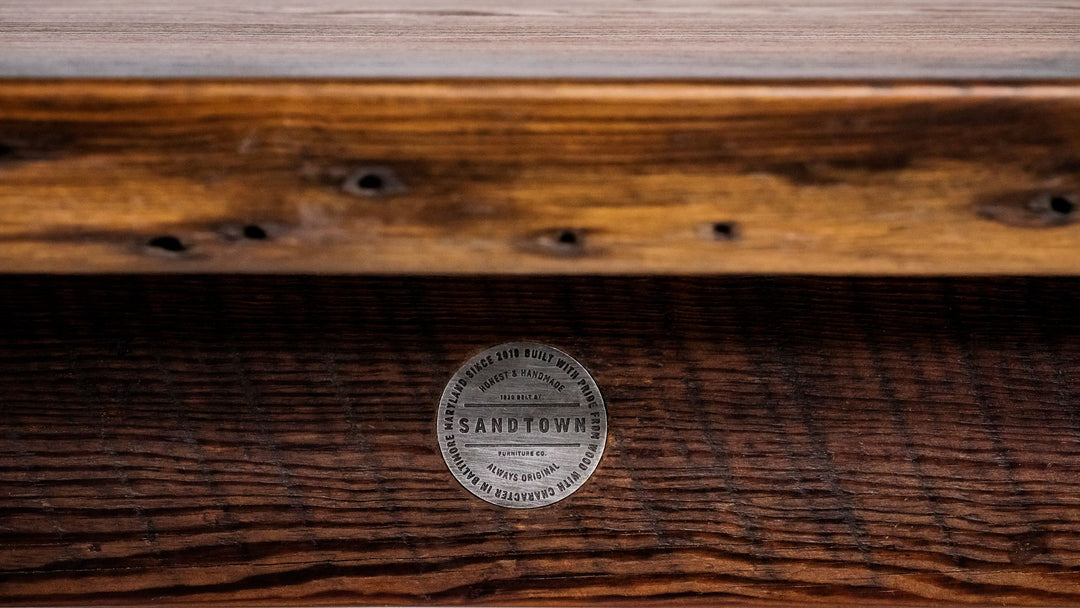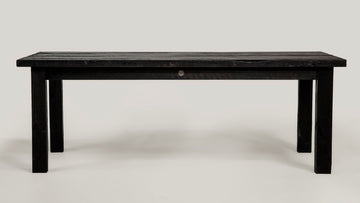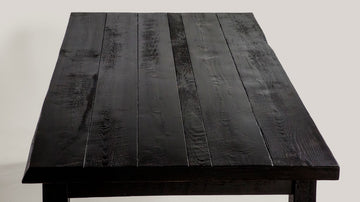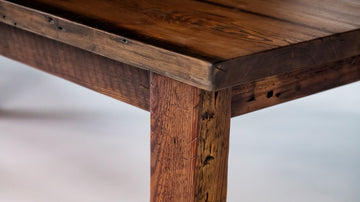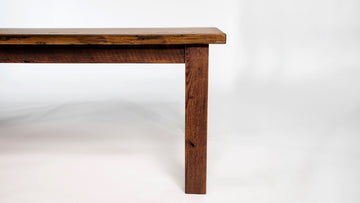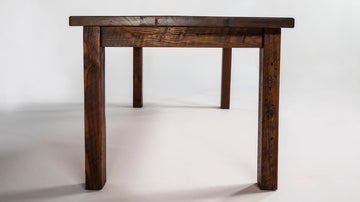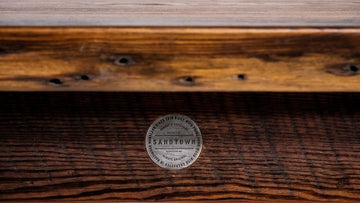 Designed simply, to let the wood show through.
Some of the first wood we salvaged came from a house on Fulton Street. Since the early days, design to us has been about not overdoing it, but carefully attending to the details. Creating pieces that accentuate the beauty and natural properties of this old wood. The Fulton is just that: a simple, classic style that's designed to let the wood shine.
Standard height: 30"
Tabletop thickness: 1 3/4" - 2"
Wood species: Salvaged, old-growth pine
Protective finish: Hard wax oil
Use coasters under glasses & hot plates under very hot items.
Apply a wood conditioner every year or so. We recommend Butcher Block Conditioner by a company called Howard.
Over time, expect to see slight changes to the wood. Small splits and slight cupping & bowing are natural.
Handmade in 12 weeks.
As your table is being built, we'll keep you posted with production updates.
Lifetime guarantee.
We guarantee our craftsmanship and our materials will hold up for a lifetime.
White glove delivery.
We've just expanded delivery to now include all of VA, DC, MD, DE, PA, NJ, & NY.