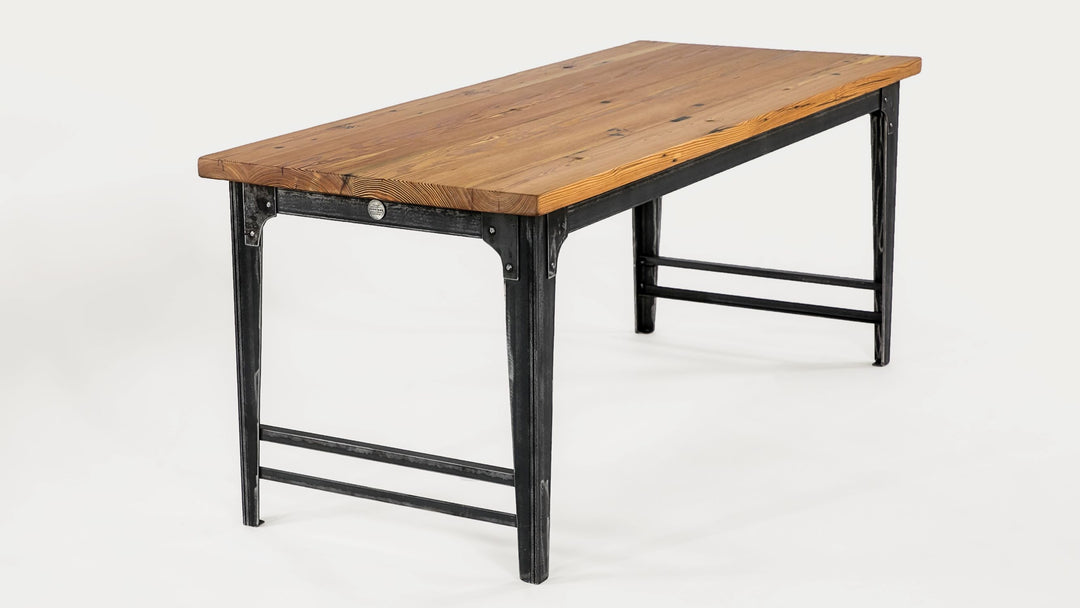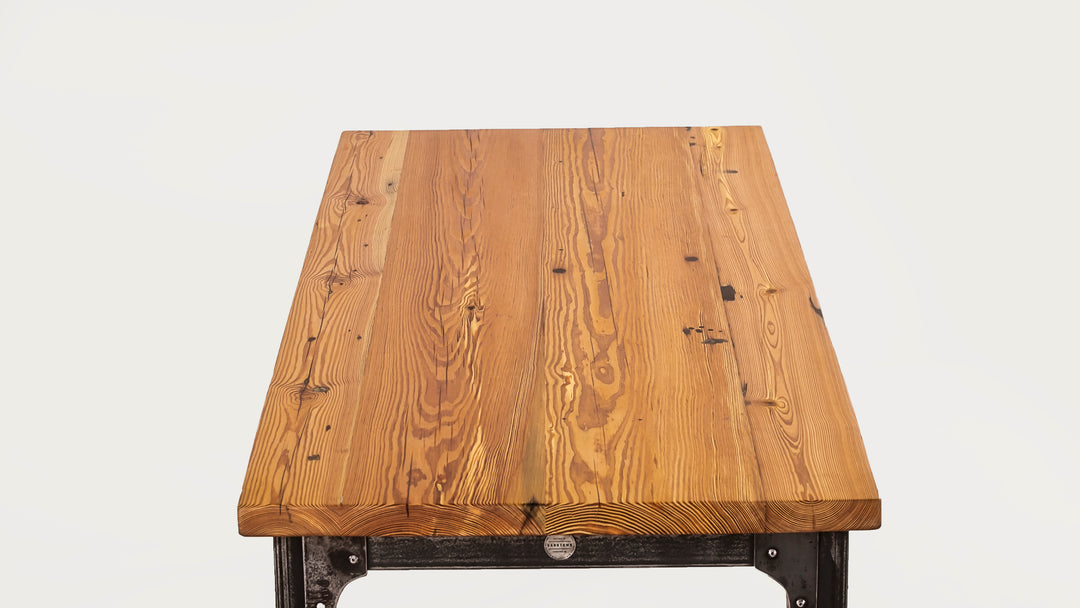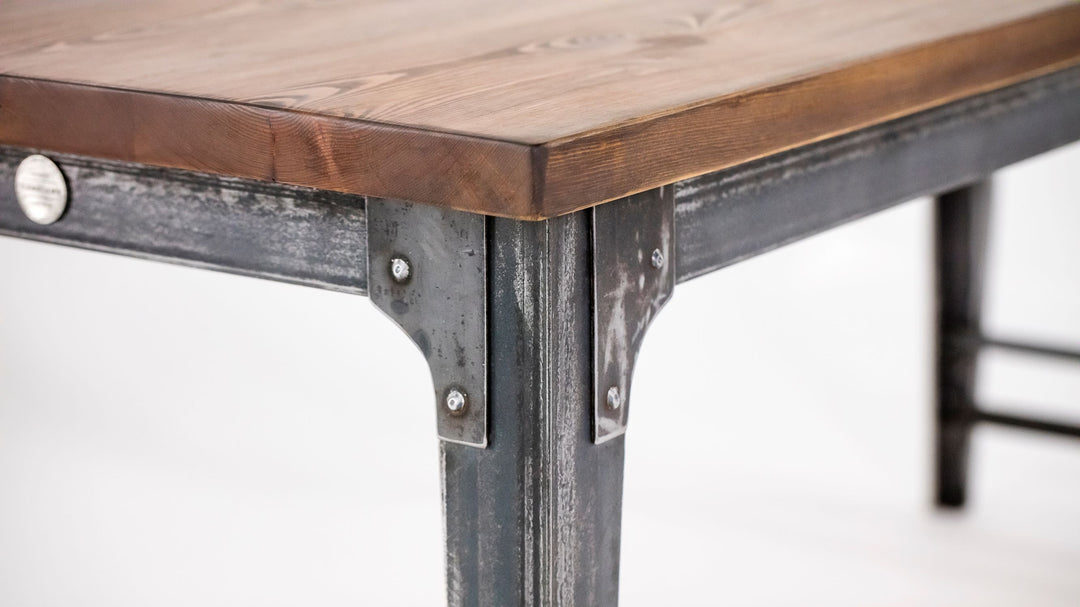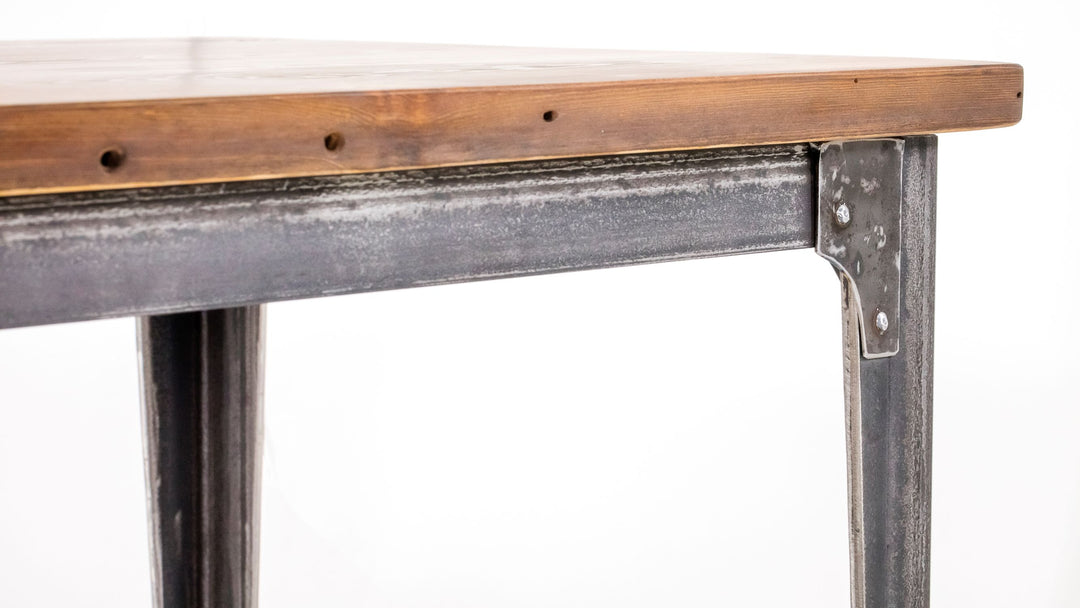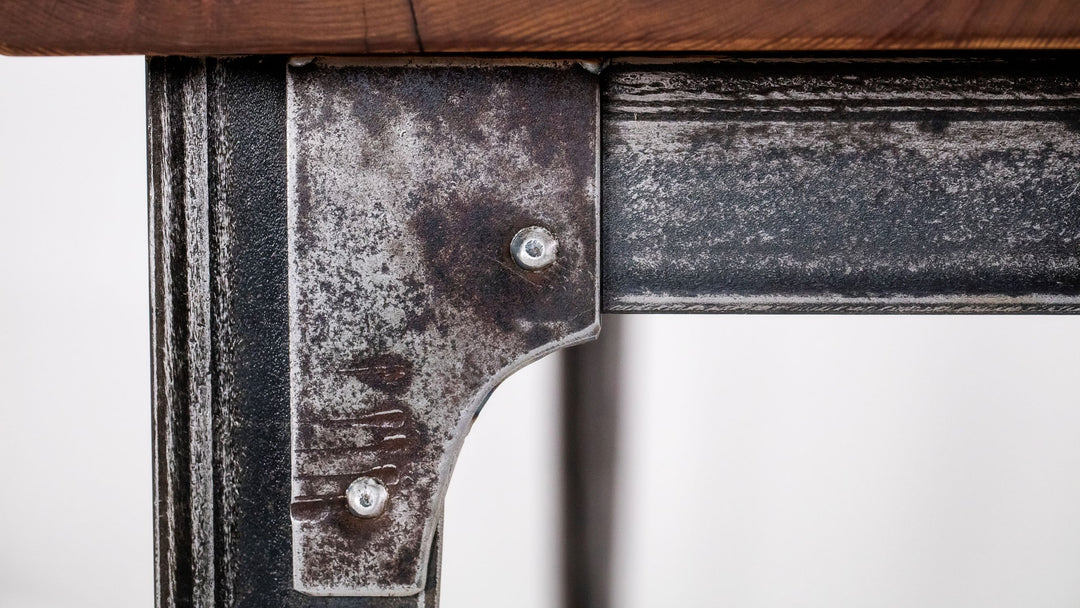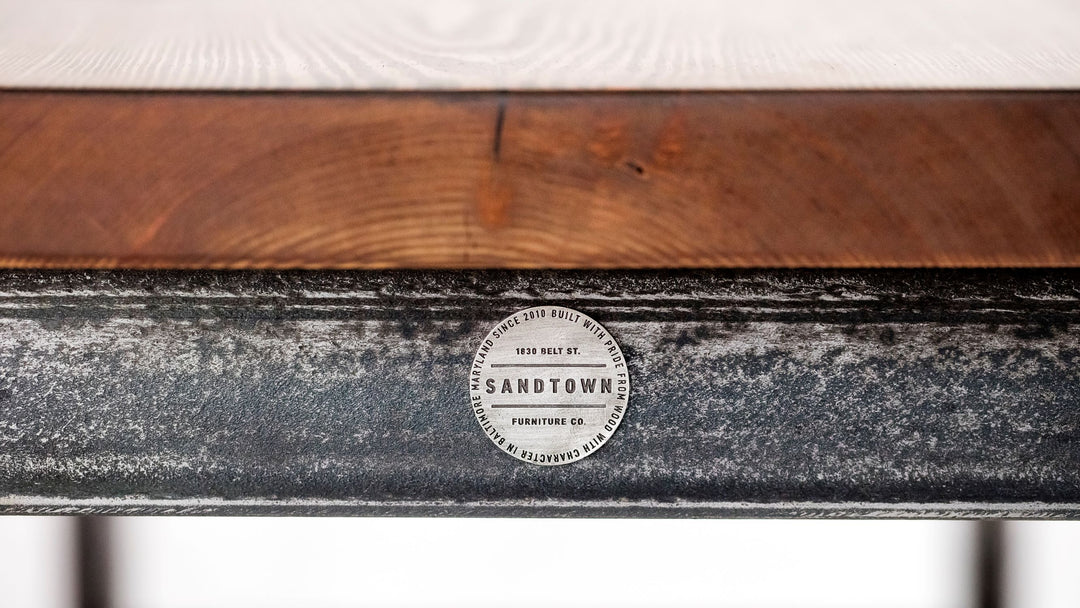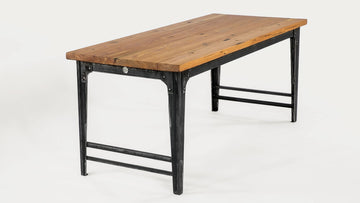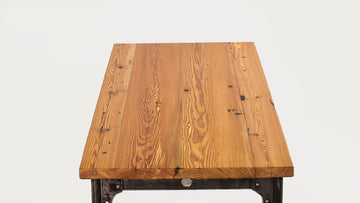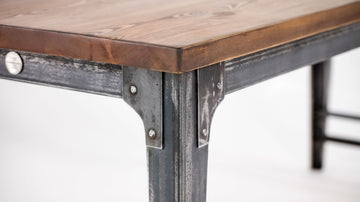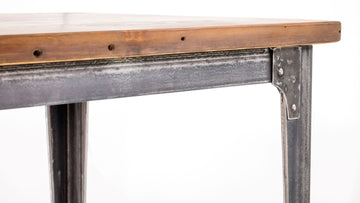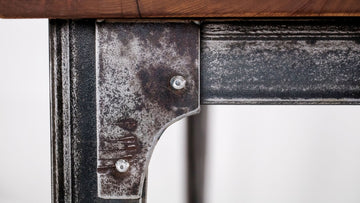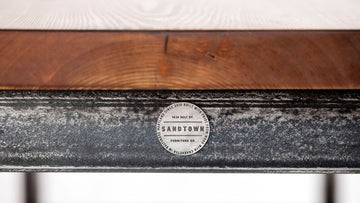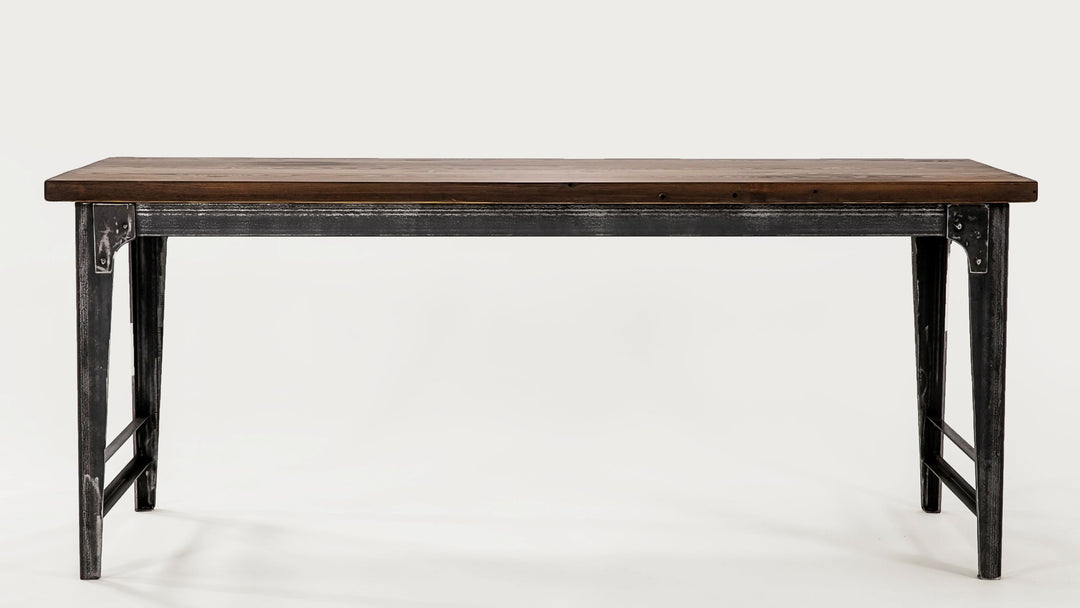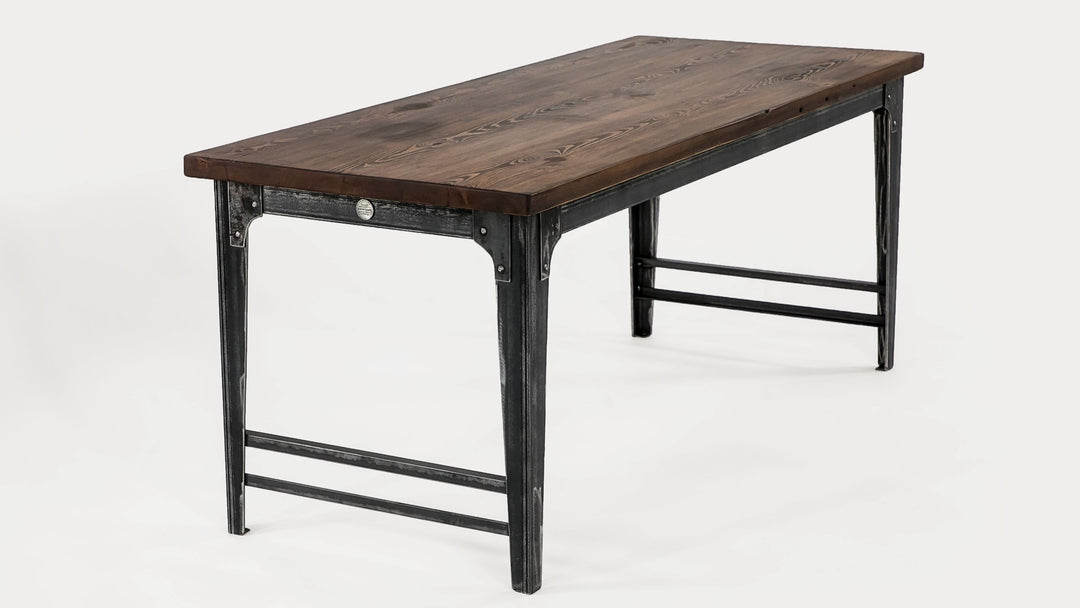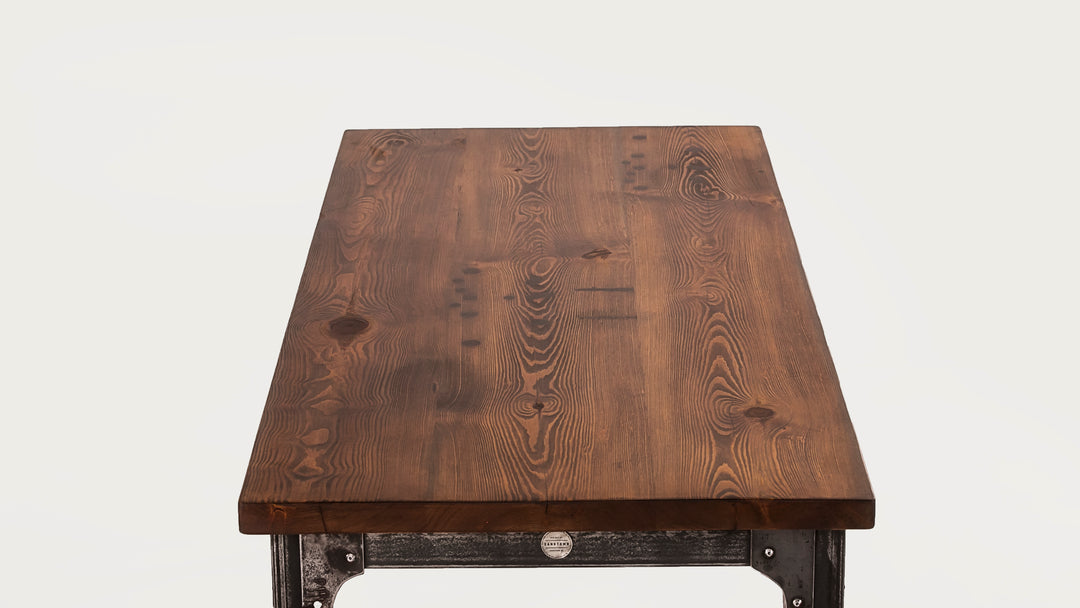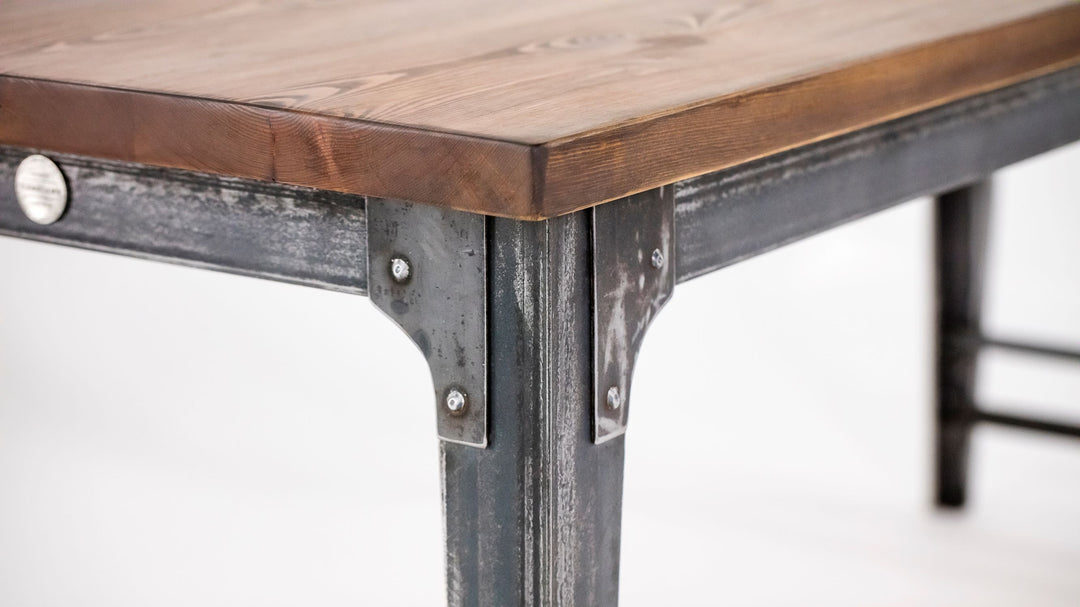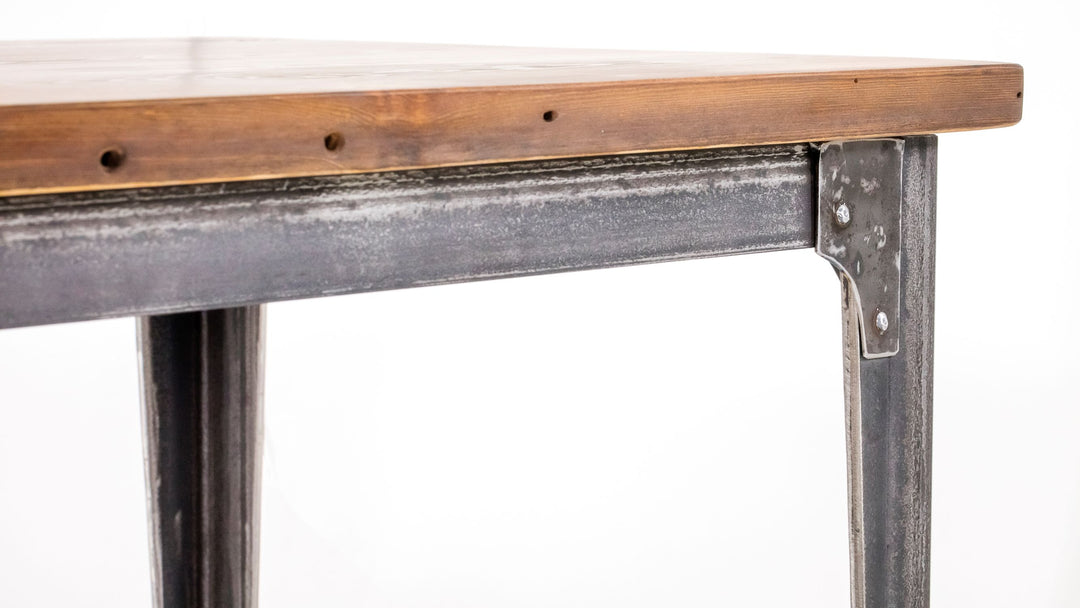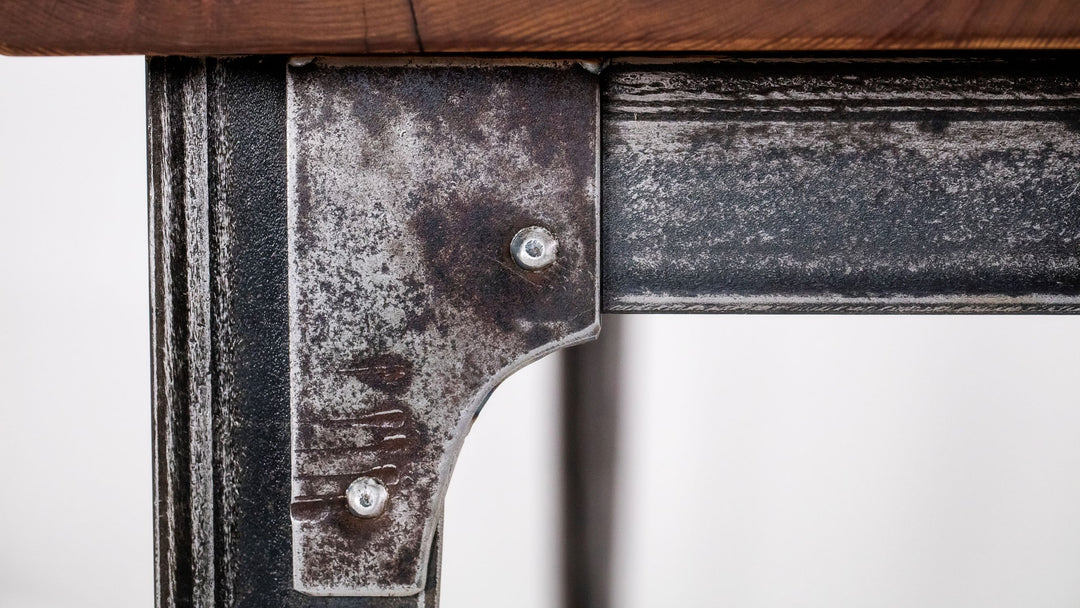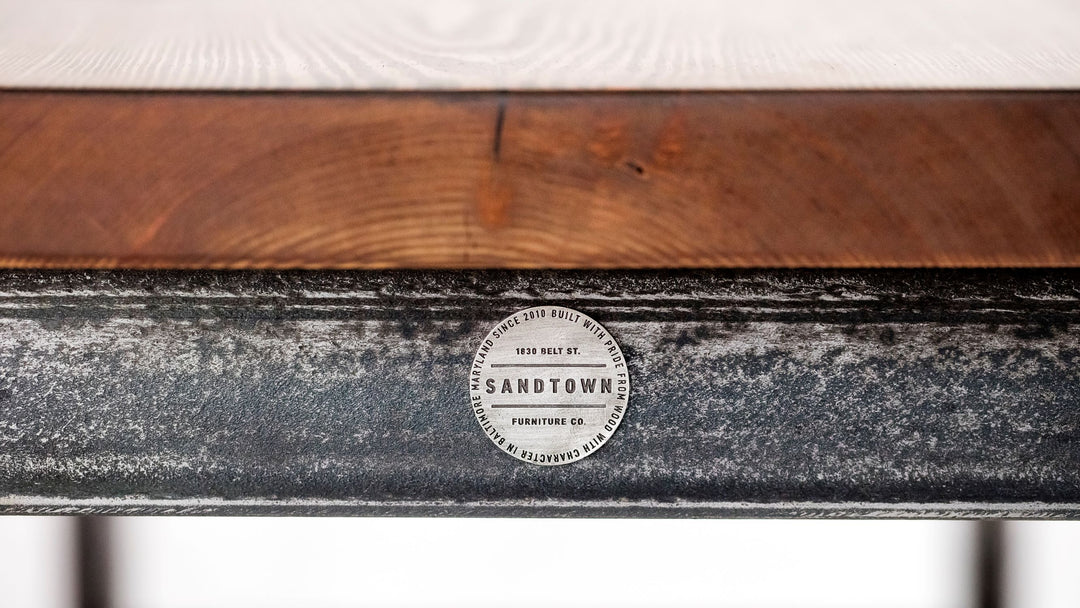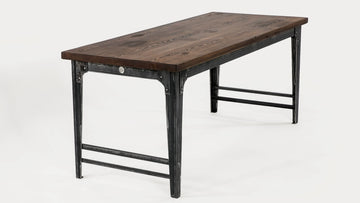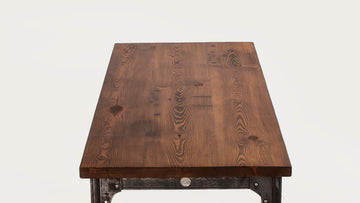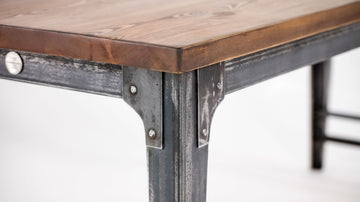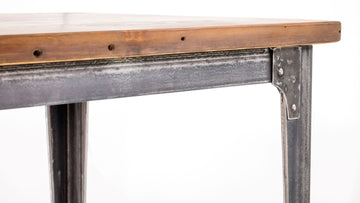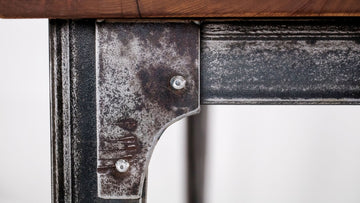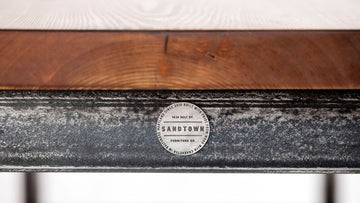 A clean industrial design, inspired by an old industrial city.
The desktop of the McHenry is made of #1 heart pine, the oldest and most primo of all the woods we see. The base is solid steel angle iron, lightly sanded & clear-coated to preserve its natural feel. The planed finish on the wood and the gently tapered legs give the piece a clean and refined feel.
Standard height: 30"
Tabletop thickness: ~1 3/4"
Wood species: Salvaged heart pine
Protective finish: Hard wax oil
Use coasters under glasses.
Apply a wood conditioner every year or so. We recommend a product called Howard Feed-N-Wax (available on Amazon).
Over time, expect to see slight changes to the wood. Small splits and slight cupping & bowing are natural.
Handmade in 12 weeks.
As your table is being built, we'll keep you posted with production updates.
Lifetime guarantee.
We guarantee our craftsmanship and our materials will hold up for a lifetime.
White glove delivery.
We've just expanded delivery to now include all of VA, DC, MD, DE, PA, NJ, & NY.